CFPB Actions Result in $11.7 Billion in Relief to 27 Million Consumers
By Jeff Sorg, OnlineEd Blog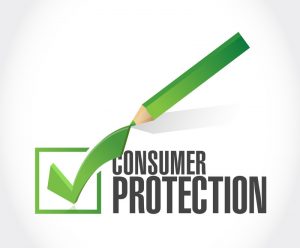 (July 15, 2016) – July 21, 2016, will mark five years since the CFPB opened its doors. After the 2008 financial crisis, Congress created the CFPB as the only federal agency with the sole mission of protecting consumers in the financial marketplace.
To date, the CFPB has provided almost $12 billion in relief to over 27 million consumers. Here's how their numbers stack up:
$11.7 billion: Approximate amount of relief to consumers from CFPB supervisory and enforcement work, including:
$3.6 billion in monetary compensation to consumers as a result of enforcement activity
$7.7 billion in principal reductions, cancelled debts, and other consumer relief as a result of
enforcement activity
$347 million in consumer relief as a result of supervisory activity
27 million: Consumers who will receive relief as a result of CFPB supervisory and enforcement work
$440 million: Money ordered to be paid in civil penalties as a result of CFPB enforcement work
930,700: Complaints CFPB has handled as of July 1, 2016
12 million: Unique visitors to Ask CFPB
1.9 million: Mortgages consumers closed on after receiving the CFPB's Know Before You Owe
disclosures
135: Banks and credit unions under the CFPB's supervisory authority as of March 2016
12 million: Consumers who take out payday loans each year; the CFPB has proposed rules to put an end to payday debt traps
70 million: Consumers who have debts in collection on their credit record; the CFPB is developing proposed rules to protect consumers from harmful collection practices
3,400 Colleges voluntarily adopting the CFPB and Dept. of Ed Financial Aid Shopping Sheet
138: Visits to military installations by the Office of Servicemember Affairs since 2011
61: Times senior CFPB officials have testified before Congress
36: Cities where CFPB has held public town halls or field hearings
###
For more information about OnlineEd and their education for real estate brokers, principal brokers, property managers, and mortgage brokers, visit www.OnlineEd.com.
All information contained in this posting is deemed correct as of the date of publication, but is not guaranteed by the author and may have been obtained from third-party sources. Due to the fluid nature of the subject matter, regulations, requirements and laws, prices and all other information may or may not be correct in the future and should be verified if cited, shared or otherwise republished.
OnlineEd® is a registered Trademark