Spurred by sales targets and compensation incentives, employees boosted sales figures by covertly opening accounts and funding them by transferring funds without consumer consent
By Jeff Sorg, OnlineEd Blog
(September 8, 2016) – In a press release today, the Consumer Financial Protection Bureau (CFPB) announced that is has fined Wells Fargo Bank, N.A. $100 million for the widespread illegal practice of secretly opening unauthorized deposit and credit card accounts. Spurred by sales targets and compensation incentives, employees boosted sales figures by covertly opening accounts and funding them by transferring funds from consumers' authorized accounts without their knowledge or consent, often racking up fees or other charges. According to the bank's own analysis, employees opened more than two million deposit and credit card accounts that may not have been authorized by consumers. Wells Fargo will pay full restitution to all victims and a $100 million fine to the CFPB's Civil Penalty Fund. The bank will also pay an additional $35 million penalty to the Office of the Comptroller of the Currency, and another $50 million to the City and County of Los Angeles.
"Wells Fargo employees secretly opened unauthorized accounts to hit sales targets and receive bonuses," said CFPB Director Richard Cordray. "Because of the severity of these violations, Wells Fargo is paying the largest penalty the CFPB has ever imposed. Today's action should serve notice to the entire industry that financial incentive programs, if not monitored carefully, carry serious risks that can have serious legal consequences."
According to today's enforcement action, thousands of Wells Fargo employees illegally enrolled consumers in these products and services without their knowledge or consent in order to obtain financial compensation for meeting sales targets. The Dodd-Frank Wall Street Reform and Consumer Protection Act prohibits unfair, deceptive, and abusive acts and practices. Wells Fargo's violations include:
Opening deposit accounts and transferring funds without authorization:According to the bank's own analysis, employees opened roughly 1.5 million deposit accounts that may not have been authorized by consumers. Employees then transferred funds from consumers' authorized accounts to temporarily fund the new, unauthorized accounts. This widespread practice gave the employees credit for opening the new accounts, allowing them to earn additional compensation and to meet the bank's sales goals. Consumers, in turn, were sometimes harmed because the bank charged them for insufficient funds or overdraft fees because the money was not in their original accounts.
Applying for credit card accounts without authorization: According to the bank's own analysis, Wells Fargo employees applied for roughly 565,000 credit card accounts that may not have been authorized by consumers. On those unauthorized credit cards, many consumers incurred annual fees, as well as associated finance or interest charges and other fees.
Issuing and activating debit cards without authorization: Wells Fargo employees requested and issued debit cards without consumers' knowledge or consent, going so far as to create PINs without telling consumers.
Creating phony email addresses to enroll consumers in online-banking services: Wells Fargo employees created phony email addresses not belonging to consumers to enroll them in online-banking services without their knowledge or consent.
The full text of the CFPB's Consent Order can be found at:http://files.consumerfinance.gov/f/documents/092016_cfpb_WFBconsentorder.pdf
[Source: CFPB press release]
###
For more information about OnlineEd and their education for real estate brokers, principal brokers, property managers, and mortgage brokers, visit www.OnlineEd.com.
All information contained in this posting is deemed correct as of the date of publication, but is not guaranteed by the author and may have been obtained from third-party sources. Due to the fluid nature of the subject matter, regulations, requirements and laws, prices and all other information may or may not be correct in the future and should be verified if cited, shared or otherwise republished.
OnlineEd® is a registered Trademark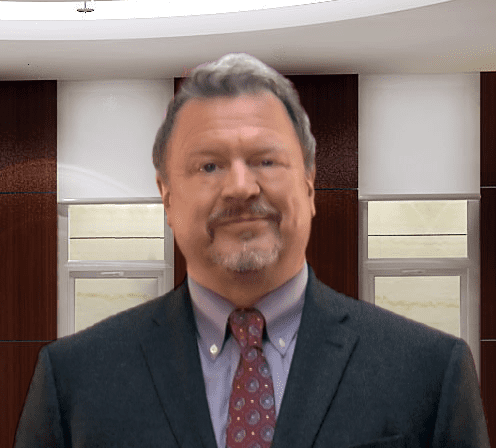 Jeff Sorg is a co-founder of OnlineEd®, an online real estate, mortgage broker, and vocational school founded in 1997, where he also serves as Chief Executive Officer, and School Director. Sorg holds vocational and post-secondary school instructor licenses in several states and has authored numerous real estate continuing education and pre-licensing courses and has been awarded the International Distance Education Certification Center's CDEi Designation for distance education. Memberships include ARELLO (Association of Real Estate License Law Officials), the National Association of REALTORS®, Oregon Association of REALTORS®, and Portland Metro Association of REALTORS®. Awards and service include REALTOR® Emeritus in the National Association, Life Member award in Portland Metro Association and Chairperson of the Oregon Real Estate Forms Committee.
OnlineEd® provides real estate, mortgage broker, insurance, and contractor pre-license, post-license, continuing education, career enhancement, and professional development and designation courses over the Internet.