For-sale-by-owner transactions remained at an all-time low for the second straight year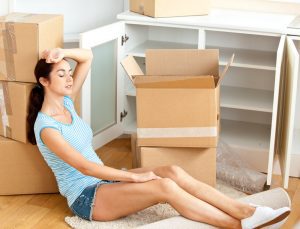 (November 1, 2016) – WASHINGTON  — The quickening pace of home sales over the past year included a small rebound from two key segments of buyers who have been missing in action in recent years: first-time buyers and single women.
This is according to the National Association of Realtors®' annual Profile of Home Buyers and Sellers, which also found that for-sale-by-owner transactions remained at an all-time low of 8 percent for the second straight year. Nearly 90 percent of all respondents worked with a real estate agent to buy or sell a home.
The 2016 edition of NAR's Profile of Home Buyers and Sellers continues the longest-running series of national housing data evaluating the demographics, preferences, motivations, plans and experiences of recent home buyers and sellers; the survey dates back to 1981. Results are representative of owner-occupants and do not include investors or vacation homes.
After slipping for three straight years, the share of sales to first-time home buyers 1 in the 2016 survey ticked up to 35 percent, which is the highest since 2013 (38 percent) and a revival from the near 30-year low of 32 percent in 2015. In the 35-year history of NAR's survey, the long-term average of first-time buyer transactions is 40 percent.
Lawrence Yun, NAR chief economist, says more new homeowners were able to break through what continues to be a laborious market for many trying to enter. "Young adults are settling down and deciding to buy a home after what was likely a turbulent beginning to their adult life and career following the Great Recession," he said. "Demand increased over the past year because of a robust job market for those with a college degree and renter fatigue at a time when homeowners continue to see their equity rise. These factors were why more first-time buyers (67 percent) said a desire to own a home of their own was the primary reason for their purchase (64 percent in 2015; 53 percent in 2014)."
Added Yun, "Even with the affordability challenges many buyers face, the allure of homeownership is not lost among the younger generation. Those under age 35 made up 61 percent of first-time buyer transactions."
Although the increase in new homeowners is encouraging, their overall share of the market is still subpar, according to Yun. The lack of affordable new and existing inventory, home prices in many markets rising far above wages and difficulty saving for a down payment because of rising rents and student debt is why the homeownership rate for 18- to 35-year-olds is currently hovering near its historical low 2.
"First-timers' ability to enter the market more convincingly over the next year greatly depends on supply improvements at the lower end of the market and if wages can finally awaken from their sluggish pace of growth," added Yun.
Single female buyers on the mend, age of first-time buyers on the rise
As in year's past, married couples once again made up the largest share of buyers (66 percent) and had the highest income ($99,200). However, the survey revealed that single women made up more of the buyer pie than in recent years (based on household composition). After falling to 15 percent of buyers a year ago, which tied the lowest share since 2002, single females represented 17 percent of total purchases (highest since 2011 at 18 percent).
"Despite having a much lower income ($55,300) than single male buyers ($69,600), female buyers made up over double the amount of men (7 percent)," said Yun. "Single women for years have indicated a strong desire to own a home of their own, as well as an inclination to live closer to friends and family. With job growth holding steady and credit conditions becoming somewhat less stringent than in past years, the willingness and opportunity to buy is becoming more feasible for many single women."
The median age of first-time buyers in this year's survey was 32, matching the all-time high last set back in 2006, and up from 31 the past five years. The typical first-time buyer had a higher household income ($72,000) than last year ($69,400) and purchased a slightly larger home (1,650-square-feet; 1,620-square-feet in 2015) that was more expensive ($182,500; $170,000 in 2015).
The typical repeat buyer was 52 years old (53 in 2015), earned $98,000 ($98,700 in 2015) and purchased a 2,000-square-foot home (2,020 square-feet in 2015) costing $250,000 ($246,400 in 2015).
Financing the purchase: buyers carrying more student debt; difficulty obtaining a mortgage on the decline
Down payment sizes have roughly stayed the same in recent years. In this year's survey it was 6 percent for first-time buyers (third straight year) and 14 percent for repeat buyers (third time in four years). Fifty-nine percent of buyers financed their purchase with a conventional mortgage, and 33 percent of first-time buyers took out a low-down payment Federal Housing Administration-backed mortgage, which is down from 54 percent in 2011.
"Fewer first-time buyers (40 percent) compared to a year ago (45 percent) indicated that the mortgage application and approval process was somewhat or much more difficult than they expected," highlighted NAR President Tom Salomone, broker-owner of Real Estate II Inc. in Coral Springs, Florida. "Those with healthy credit scores and manageable or little debt should talk to a lender to see if they qualify. They'll likely discover that obtaining a mortgage isn't quite the confusing and tiring inquisition it was in the years immediately after the downturn."
Personal savings ranked first for both first-time buyers and repeat buyers as the primary source of their down payment. The second most popular source for first-timers was a gift from a friend or relative (24 percent; 27 percent in 2015), and for repeat buyers it was the sales proceeds from their previous residence.
Respondents reported that debt (all types) delayed saving for a down payment for a median of three years. For first-time buyers, 40 percent indicated they're carrying student debt, with a typical amount of $26,000 ($25,000 in 2015). Furthermore, of the 26 percent of first-time buyers who said saving for a down payment was the most difficult task in the buying process, 55 percent said student debt delayed saving.
"As NAR survey findings discovered earlier this year, even those financially able to make on-time payments on their student loans are struggling to save for a down payment, and many expect to be delayed from buying a home by over five years," said Yun. "Repaying student debt could slow the path to homeownership even more for those living in markets with steep rents and home prices."
The home search: buyers rely heavily on the internet and real estate agents; single-family homes are a top choice
This year's survey convincingly proved once again that the two most popular resources for home buyers remain the internet (95 percent) and real estate agents (92 percent). Despite a record-high 51 percent of buyers saying they found the home they purchased online, most buyers who used the internet still ended up purchasing their home through an agent (90 percent).
Not surprisingly, mobile devices and tablets are increasingly becoming a resource for home buyers. Their usage lifted to 72 percent in this year's survey, which is up from 61 percent a year ago and 45 percent in 2013. Furthermore, 58 percent of buyers indicated they found the home they purchased on a mobile app.
"Regardless of the plethora of online resources readily available at the click of a mouse or the swipe of a thumb, consumers serious about buying a home continue to seek the expertise and market insights that only a Realtor® can provide," said Salomone. "Given the numerous competitive markets with minimal supply, it's no surprise that both first-time and repeat buyers sought an agent for assistance finding the right home and negotiating the terms of the sale."
Similar to recent years, the most common housing type continues to be a detached single-family home (83 percent for second straight year) and one in a suburban area (54 percent; 52 percent in 2015). Meanwhile, purchases of townhouses or row houses remained at 7 percent for the third straight year; only four percent of buyers purchased a condo.
Overall, the typical home bought was built in 1991 and had three bedrooms and two bathrooms. The share of buyers who purchased new home was at an all-time survey low of 14 percent.
Selling a home: seller use of an agent remains at all-time high; wanting a bigger house primary reason for selling
For the second straight year, 89 percent of sellers sold their home with an agent. This in turn — also for the second year in a row — kept for-sale-by-owner sales to their lowest share (8 percent) since the survey's 1981 inception and below 10 percent since 2012.
"Although the imbalance of supply in relation to demand in recent year's continues to put many sellers in the driver's seat, they're still looking for a Realtor® now more than ever to price their home competitively, market their home to the widest number of eyes possible and ultimately help close the deal within a given timeframe," added Salomone.
The typical seller over the past year was 54 years old (unchanged since 2014), had a household income of $100,700 ($104,100 in 2015), and was in the home for 10 years before selling — a year longer than 2015 and matching the all-time high in 2014. Fewer sellers indicated they wanted to sell earlier but were stalled because their home had been worth less than their mortgage (12 percent versus 14 percent a year ago); the figure was 17 percent in 2014.
Sellers realized a median equity gain of $43,100 ($40,000 in 2015) — a 24 percent increase (23 percent last year) over the original purchase price. Homes sold after 21 years of ownership had the largest equity gain (124 percent or $127,600); underlining the volatility during the downturn, equity gains fell to 3 percent for owners who bought between eight and 10 years ago.
Back in the 2012 survey, it typically took respondents 11 weeks to sell their home. With tight inventory conditions gripping most markets once again over the past year, sellers were considerably more successful finding a buyer in a shorter amount of time, with homes typically on the market for only a month.
A tad more sellers traded up (44 percent) compared to last year (42 percent) and slightly more, at 32 percent, traded down (31 percent in 2015). Sellers moved a median distance of 20 miles — 72 percent stayed in the same state — and the most popular reason given for selling their home was it being too small (18 percent).
Feedback from sellers underscored once again that referrals and repeat business remain a large source of new opportunities for real estate agents. Nearly two-thirds of responding sellers either found their real estate agent through a referral by a friend, neighbor or relative, or used their agent from a previous transaction. Additionally, 85 percent of sellers indicated that they would definitely or probably use their agent again or recommend him or her to others.
NAR mailed a 132-question survey in July 2016 using a random sample weighted to be representative of sales on a geographic basis to 93,171 recent home buyers. Respondents had the option to fill out the survey via hard copy or online; the online survey was available in English and Spanish. A total of 5,465 responses were received from primary residence buyers. After accounting for undeliverable questionnaires, the survey had an adjusted response rate of 5.9 percent. The sample at the 95 percent confidence level has a confidence interval of plus-or-minus 1.32 percent.
The recent home buyers had to have purchased a home between July of 2015 and June of 2016. All information is characteristic of the 12-month period ending in June 2016 with the exception of income data, which are for 2015.
The National Association of Realtors®, "The Voice for Real Estate," is America's largest trade association, representing over 1.1 million members involved in all aspects of the residential and commercial real estate industries.
Source: National Association of REALTORS® press release
###
For more information about OnlineEd and their education for real estate brokers, principal brokers, property managers, and mortgage brokers, visit www.OnlineEd.com.
All information contained in this posting is deemed correct as of the date of publication, but is not guaranteed by the author and may have been obtained from third-party sources. Due to the fluid nature of the subject matter, regulations, requirements and laws, prices and all other information may or may not be correct in the future and should be verified if cited, shared or otherwise republished.
OnlineEd® is a registered Trademark