Deutsche Bank to pay $7.4 billion for residential mortgage-backed securities and related activities.
By Jeff Sorg, OnlineEd Blog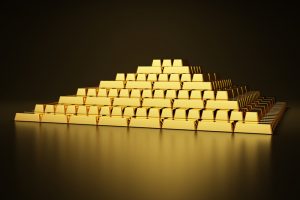 (December 27, 2016) – Deutsche Bank announced December 23rd that it had reached a settlement in principle with the Department of Justice in the United States regarding civil claims that the DoJ considered in connection with the bank's issuance and underwriting of residential mortgage-backed securities (RMBS) and related securitization activities between 2005 and 2007. Under the terms of the settlement agreement, Deutsche Bank agreed to pay a civil monetary penalty of US dollar 3.1 billion and to provide US dollar 4.1 billion in consumer relief in the United States. The consumer relief is expected to be primarily in the form of loan modifications and other assistance to homeowners and borrowers, and other similar initiatives to be determined, and delivered over a period of at least five years.
The settlement is subject to the negotiation of definitive documentation, and there can be no assurance that the U.S. Department of Justice and the bank will agree on the final documentation.
[Source: Deutsche Bank]
###
For more information about OnlineEd and their education for real estate brokers, principal brokers, property managers, and mortgage brokers, visit www.OnlineEd.com.
All information contained in this posting is deemed correct as of the date of publication, but is not guaranteed by the author and may have been obtained from third-party sources. Due to the fluid nature of the subject matter, regulations, requirements and laws, prices and all other information may or may not be correct in the future and should be verified if cited, shared or otherwise republished.
OnlineEd® is a registered Trademark