OnlineEd® receives Partnership and Outreach Award
By Jeff Sorg, OnlineEd Blog
(Janua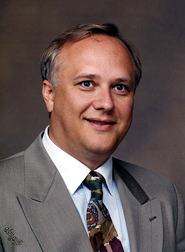 ry 24, 2017) –  (Portland, OR)  OnlineEd® president, Harlow Spaan, received the Partnership and Outreach Award from Oregon Real Estate Forms, LLC (OREF) for OnlineEd's three years of on-line curriculum outreach at the 2017 Portland Metropolitan Association REALTORS® (PMAR) luncheon at Portland's Multnomah Athletic Club.
"OREF, LLC appreciates the advancement of forms usage continuing education. The OnlineEd team provided quality on-line curriculum for Oregon brokers and OREF subscribers in short order after our OREF instructors Jeff Wiren of Premiere Property Group and Steve Russell of Windermere Stellar recorded the four courses,"  Said Lance Clark, CAE, CEO of Oregon Real Estate Forms, LLC who presented the award to Mr. Spaan.
Subscribers to OREF are primarily comprised of members of the Oregon Association of REALTORS®.
Click here to sign up for the OnlineEd free OREF 4-Course CE Package.
In 2016, approximately 3,700 Oregon brokers and  OREF subscribers earned 3-hours of free continuing education for license renewal from OnlineEd® by completing the 2016 Residential Sale Agreement and Matrix on-line curriculum.  The ongoing Continuing Education outreach for subscribers during the November 2016 – April 2017 education cycle includes another four hours of FREE CE from OnlineEd® with courses in the following OREF forms:
Agreements to Occupy Before and After Closing,
Seller's Property Disclosure Statement,
Private Well and On-Site Sewage System Addenda, and
2017 Residential Sale Agreement Updates."
Click here to sign up for the OnlineEd free OREF 4-Course Package.
The PMAR event includes the annual installation of the incoming PMAR President and Realtor® of the Year presentation; this year Kerri Hartnett of Keller Williams Central was installed President and Jeff Wiren of Premiere Property Group was bestowed the Realtor® of the Year award.
###
For more information about OnlineEd and their education for real estate brokers, principal brokers, property managers, and mortgage brokers, visit www.OnlineEd.com.
All information contained in this posting is deemed correct as of the date of publication, but is not guaranteed by the author and may have been obtained from third-party sources. Due to the fluid nature of the subject matter, regulations, requirements and laws, prices and all other information may or may not be correct in the future and should be verified if cited, shared or otherwise republished.
OnlineEd® is a registered Trademark