Pending home sales fell 2.8% in January in the National Association of Realtors® Pending Home Sales Index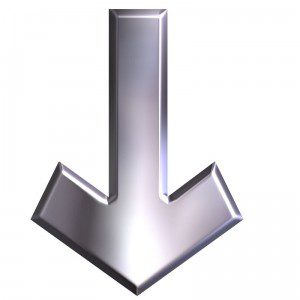 WASHINGTON D.C. (February 27, 2017) — Insufficient supply levels led to a lull in contract activity in the Midwest and West, which dragged down pending home sales in January to their lowest level in a year, according to the National Association of Realtors®.
The Pending Home Sales Index,* a forward-looking indicator based on contract signings, decreased 2.8 percent to 106.4 in January from an upwardly revised 109.5 in December 2016. Although last month's index reading is 0.4 percent above last January, it is the lowest since then.
Lawrence Yun, NAR chief economist, says home shoppers in January faced numerous obstacles in their quest to buy a home. "The significant shortage of listings last month along with deteriorating affordability as the result of higher home prices and mortgage rates kept many would-be buyers at bay," he said. "Buyer traffic is easily outpacing seller traffic in several metro areas and is why homes are selling at a much faster rate than a year ago 1. Most notably in the West, it's not uncommon to see a home come off the market within a month."
According to Yun, interest in buying a home is the highest it has been since the Great Recession. Households are feeling more confident about their financial situation, job growth is strong in most of the country, and the stock market has seen record gains in recent months. While these factors bode favorably for increased sales in coming months, buyers are dealing with challenging supply shortages that continue to run up prices in many areas.
"January's accelerated price appreciation 2 is concerning because it's over double the pace of income growth and mortgage rates are up considerably from six months ago," said Yun. "Especially in the most expensive markets, prospective buyers will feel this squeeze to their budget and will likely have to come up with additional savings or compromise on home size or location."
Existing-home sales are forecast to be around 5.57 million this year, an increase of 2.2 percent from 2016 (5.45 million). The national median existing-home price this year is expected to increase around 4 percent. In 2016, existing sales increased 3.8 percent and prices rose 5.1 percent.
"Sales got off to a fantastic start in January, but last month's retreat in contract signings indicates that activity will likely be choppy in coming months as buyers compete for the meager number of listings in their price range," added Yun.
The PHSI in the Northeast rose 2.3 percent to 98.7 in January and is now 3.6 percent above a year ago. In the Midwest, the index fell 5.0 percent to 99.5 in January and is now 3.8 percent lower than January 2016.
Pending home sales in the South inched higher (0.4 percent) to an index of 122.5 in January and are now 2.0 percent above last January. The index in the West dropped 9.8 percent in January to 94.6, and is now 0.4 percent lower than a year ago.
The National Association of Realtors®, "The Voice for Real Estate," is America's largest trade association, representing more than 1.2 million members involved in all aspects of the residential and commercial real estate industries.
[Source: NAR media release]
###
For more information about OnlineEd and their education for real estate brokers, principal brokers, property managers, and mortgage brokers, visit www.OnlineEd.com.
All information contained in this posting is deemed correct as of the date of publication, but is not guaranteed by the author and may have been obtained from third-party sources. Due to the fluid nature of the subject matter, regulations, requirements and laws, prices and all other information may or may not be correct in the future and should be verified if cited, shared or otherwise republished.
OnlineEd® is a registered Trademark