$1.75 Million Civil Penalty is the CFPB's Largest  for HMDA Violations
By Jeff Sorg, OnlineEd Blog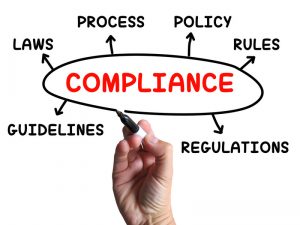 (March 16, 2017) – WASHINGTON, D.C. — The Consumer Financial Protection Bureau (CFPB) has ordered Nationstar Mortgage LLC to pay a $1.75 million civil penalty for violating the Home Mortgage Disclosure Act (HMDA) by consistently failing to report accurate data about mortgage transactions for 2012 through 2014. This action is the largest HMDA civil penalty imposed by the Bureau to date, which stems from Nationstar's market size, the substantial magnitude of its errors, and its history of previous violations. Nationstar had been on notice since 2011 of HMDA compliance problems.
In addition to paying the civil penalty, Nationstar must take the necessary steps this time to improve its compliance management and prevent future violations.
###
For more information about OnlineEd and their education for real estate brokers, principal brokers, property managers, and mortgage brokers, visit www.OnlineEd.com.
All information contained in this posting is deemed correct as of the date of publication, but is not guaranteed by the author and may have been obtained from third-party sources. Due to the fluid nature of the subject matter, regulations, requirements and laws, prices and all other information may or may not be correct in the future and should be verified if cited, shared or otherwise republished.
OnlineEd® is a registered Trademark