It only takes 16 clock-hours of  CCB approved education to be eligible for your Oregon contractor license
By Jeff Sorg, OnlineEd Blog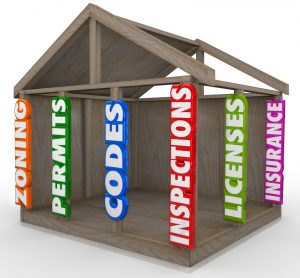 (April 19, 2017) (Updated January 30, 2019) – The required training for an Oregon contractor license is not too complicated! License applicants must be at least 18 years old and complete a minimum of 16 hours of training on law and business practices from OnlineEd, and then pass the Oregon licensing exam proctored by a company called PSI. You must apply for your CCB license within 24 months of passing the test.
The NASCLA guide must be studied for at least 16 hours in conjunction with the online learning lessons. The license applicant will track their own time and notify OnlineEd once they spend the minimum time in the course of study. Once the applicant notifies OnlineEd, OnlineEd will notify the exam proctor that the applicant is approved to sit for the licensing exam.  Presently, the cost of the CCB Approved OnlineEd course of study is just $74.00, plus $3.50 shipping and handling. OnlineEd consistently has a first-time pass rate in the 90s and sells a majority of Oregon CCB licensing courses.
The state licensing exam is based on the NASCLA Contractors Guide for Oregon, which is included in the OnlineEd enrollment fee.   The state exam is an open-book exam so you will want to take your NASCLA guide to the testing center. The exam cost at the time of this article is $60. You will be given three hours to finish the 80 question multiple choice exam that you must pass by answering at least 56 questions correctly for a minimum passing score of 70%.
Veterans might be able to get a reimbursement for the costs of any tests taken for this license. Contact the U.S. Dept. of Veterans Affairs at www.benefits.va.gov/gibill/licensing_certification.asp or 1-888-442-4551; or Oregon Dept. of Veterans Affairs at 1-800-828-8801 for more information.
For more information about OnlineEd and their education for real estate brokers, principal brokers, property managers, and mortgage brokers, visit www.OnlineEd.com.
All information contained in this posting is deemed correct as of the date of publication, but is not guaranteed by the author and may have been obtained from third-party sources. Due to the fluid nature of the subject matter, regulations, requirements and laws, prices and all other information may or may not be correct in the future and should be verified if cited, shared or otherwise republished.
OnlineEd® is a registered Trademark