Overall time to close a loan drops to 44 days in February, with Decreased days to close across all loan types
By Jeff Sorg, OnlineEd Blog
(April 21, 2017)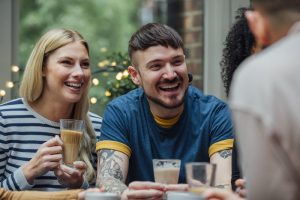 PLEASANTON, Calif. –  In February, time to close all loans for Millennial borrowers decreased to 44 days, the shortest average time to close since March 2016, according to the latest Millennial Tracker™ released by Ellie Mae® , a leading provider of innovative on-demand software solutions and services for the residential mortgage industry. The average time to close a purchase loan for Millennials decreased from 46 days in January to 42 days in February, while time to close a refinance loan also decreased to 52 days in February, down from 58 days the month prior. Similarly, the average time to close FHA loans decreased from 47 days in January to 43 days in February. Average time to close VA loans decreased dramatically from 57 days to 41 days.
As U.S. housing trends toward a buyer's market, purchases accounted for 86 percent of all closed loans for the month of February, a slight uptick from 84 percent in January, while refinances fell two percentage points to 14 percent of all loans to Millennial borrowers. Share of conventional loans stayed steady from the month prior, representing 61 percent of loans, while FHA loans increased to 36 percent in February, up from 35 percent the month prior.
FICO scores across all loan types continued to fall in February to an average of 723, down from 724 in January and their peak of 726 from August through October 2016. For purchases, the average FICO score was 747 for a conventional loan, 690 for an FHA loan and 745 for a VA loan.
"Purchase loans are increasing, indicating that Millennials are continuing to enter the first-time homebuyer market," said Joe Tyrrell, executive vice president of corporate strategy for Ellie Mae. "In addition, we saw time to close decrease from 49 days in January to 44 days in February, which indicates that our lenders are seeing more efficiency as they embrace mortgage automation."
In February, the hottest housing market for Millennials was in the state of Texas. The top markets by percentage of Millennial loans closed in the state included Odessa, Midland and Beaumont-Port Arthur.
###
For more information about OnlineEd and their education for real estate brokers, principal brokers, property managers, and mortgage brokers, visit www.OnlineEd.com.
All information contained in this posting is deemed correct as of the date of publication, but is not guaranteed by the author and may have been obtained from third-party sources. Due to the fluid nature of the subject matter, regulations, requirements and laws, prices and all other information may or may not be correct in the future and should be verified if cited, shared or otherwise republished.
OnlineEd® is a registered Trademark