Fewer than five percent of homes for sale in Portland, Los Angeles, and Denver were affordable on median African-American and Hispanic incomes in 2016
By Jeff Sorg, OnlineEd Blog
(June 30, 2017)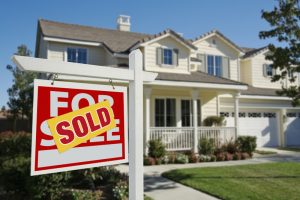 In 2016, just 18 percent of homes for sale in the 30 largest U.S. metros were affordable for middle-class Hispanic families and 14 percent were affordable for African-American families, according to a new study by Redfin (www.redfin.com). Both rates were down 11 percentage points from 2012. This is compared to 30 percent affordable for those earning the median income for white households, down 12 percentage points since 2012.
Housing affordability declined over the same four-year period for the middle class as a whole, as home prices increased by 26 percent and household incomes edged up by less than 2 percent nationally. In 2012, 44 percent of homes for sale were affordable on a middle-class income; that share fell to 32 percent in 2016.
The study also found that in 2016, middle-class African-American and Hispanic families were virtually priced out of homeownership in Denver, Los Angeles, Portland, San Francisco, San Diego and Phoenix. In each of those metros, fewer than 5 percent of homes on the market were affordable on the median household incomes for African Americans and Latinos.
Still, Denver was home to the smallest racial gap in housing affordability in 2016. Less than 2 percent of homes for sale there were affordable to families earning the median income for African-American and Hispanic households, compared to just 8.3 percent for families earning the median income for white households. The racial affordability gap was largest in Minneapolis, where the typical white family could afford 66 percent of the homes for sale, compared to 5.2 percent and 24.8 percent for families earning the median income for African-American and Hispanic households.
Among the 30 largest metros, Las Vegas had the largest declines in affordability for families making the median African American (-26.5 points) or Hispanic (-24.6 points) household incomes from 2012 to 2016.
Also during this period, metros known for their relative affordability, like Atlanta, Tampa and Kansas City, saw double-digit declines in the share of listings that were affordable on African American and Hispanic median incomes.
St. Louis was the only metro that saw increases in affordability for both Hispanic (+5.4 points) and African-American families (+4.3 points). Interestingly, St. Louis was also the only metro where overall middle-class affordability, including for median-income white households, did not change significantly over this time period.
"American cities are at risk of losing both the economic and racial diversity that has been their hallmark," said Redfin chief economist Nela Richardson. "Middle-class homebuyers are being priced out of America's largest cities at an alarming rate, as the home affordability gap gets wider. Given the significantly lower rates of homeownership among African-American and Hispanic families, the reduction in affordable listings has even more dire consequences for income inequality when broken out by race."
[Source: Redfin news release]
###
For more information about OnlineEd and their education for real estate brokers, principal brokers, property managers, and mortgage brokers visit www.OnlineEd.com.
All information contained in this posting is deemed correct as of the date of publication, but is not guaranteed by the author and may have been obtained from third-party sources. Due to the fluid nature of the subject matter, regulations, requirements and laws, prices and all other information may or may not be correct in the future and should be verified if cited, shared or otherwise republished.
OnlineEd® is a registered Trademark