Sellers and Lessors must disclose known information about lead-based paint
By Jeff Sorg, OnlineEd Blog
(July 6, 2017)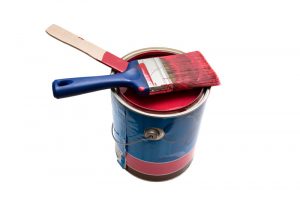 In 1994, the United States Environmental Protection Agency (EPA) and HUD drafted federal regulations on the disclosure of lead-based paint hazards in residential properties built before 1978 to comply with the Residential Lead-based Paint Hazard Act of 1992. The rules were implemented in 1996 in cooperation with the National Association of REALTORS®. These rules requre sellers and lessors, or their real estate agents to:
distribute a federal lead hazard pamphlet,
disclose any information known by the seller/lessor or the agent concerning lead paint and/or lead hazards in the house, and
provide a 10-day or mutually agreeable period for a lead paint assessment or inspection before a purchaser/lessee becomes obligated to purchase.
The seller must retain the signed documentation demonstrating that the buyer/tenant received the required disclosure information for three years from the date of sale/lease. The REA requires these records to be retained by a principal broker/property manager for six years from the date of the sale.
You can view a sample of a lead-based paint disclosure here:
###
For more information about OnlineEd and their education for real estate brokers, principal brokers, property managers, and mortgage brokers visit www.OnlineEd.com.
All information contained in this posting is deemed correct as of the date of publication, but is not guaranteed by the author and may have been obtained from third-party sources. Due to the fluid nature of the subject matter, regulations, requirements and laws, prices and all other information may or may not be correct in the future and should be verified if cited, shared or otherwise republished.
OnlineEd® is a registered Trademark