Plan on ten business days to get your Oregon CCB license
By Jeff Sorg, OnlineEd Blog
(November 2, 2017)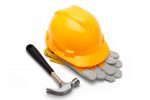 (SALEM, OR) – As of Nov. 6, 2017, the Oregon Construction Contractors Board (the CCB) will no longer immediately issue licenses for new applications delivered in-person. In-person CCB staff will still be able to check the application documents for accuracy and completion, and accept the fee. Applications will be processed as quickly as possible but will take as many as 10 business days for completion. Additionally, the CCB lobby now closes at 4:30 p.m. instead of 5 p.m.
The Oregon CCB license requires just 16-clock hours of online pre-license education at a cost of just $71.50 for the online course, manual, and shipping to the continental US. Enrollments are accepted online at www.oregoncontractorcourse.com.
###
For more information about OnlineEd and their education for real estate brokers, principal brokers, property managers, and mortgage brokers visit www.OnlineEd.com.
All information contained in this posting is deemed correct as of the date of publication, but is not guaranteed by the author and may have been obtained from third-party sources. Due to the fluid nature of the subject matter, regulations, requirements and laws, prices and all other information may or may not be correct in the future and should be verified if cited, shared or otherwise republished.
OnlineEd® is a registered Trademark