FinCEN assesses civil money penalty against Lone Star National Bank (Lone Star) of Pharr, Texas for willfully violating the Bank Secrecy Act
By Jeff Sorg, OnlineEd Blog
(November 2, 2017)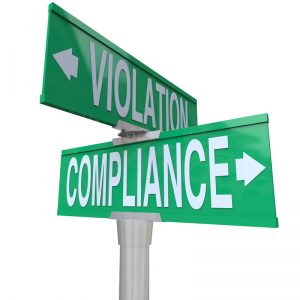 (WASHINGTON, D.C.) – The Financial Crimes Enforcement Network (FinCEN) today announced the assessment of a $2 million civil money penalty against Lone Star National Bank (Lone Star) of Pharr, Texas for willfully violating the Bank Secrecy Act (BSA). The action underscores the dangers that institutions face when taking on international correspondence activities without properly equipping themselves to manage such business. As noted in FinCEN's assessment, among other lapses, Lone Star failed to comply with section 312 of the USA PATRIOT Act, which imposes specific due diligence obligations with respect to correspondent banking.
Many of the lapses in Lone Star's BSA compliance were previously covered in an earlier action by the Office of the Comptroller of the Currency (OCC), but FinCEN's action focusing on the bank's 312 violations specifically highlights the need for a financial institution to avoid taking on international business for which it is not prepared. Lone Star's Mexican financial institution customer was moving millions of dollars through Lone Star in a manner inconsistent with the parameters of a relationship which, at the outset, required greater scrutiny. Lone Star failed to identify and consider public information about the foreign bank owner's alleged involvement in securities fraud. It also failed to verify the accuracy of assertions by the foreign bank with respect to source of funds, purpose of the account, and expected activity.
"Lone Star plainly failed to ask obvious due diligence questions in connection with its foreign bank account relationship, and did not follow up on inconsistencies in answers to the questions that it did ask," said FinCEN Acting Director Jamal El-Hindi. "Notwithstanding the fact that the OCC already fined the bank, FinCEN's assessment takes into account the penalties specifically applicable under FinCEN's Section 312 authority. Smaller banks, just like the bigger ones, need to fully understand and follow the 312 due diligence requirements if they open up accounts for foreign banks. The risks can indeed be managed, but not if they are ignored."
With respect to many of the deficiencies noted in FinCEN's assessment, the OCC entered into a Consent Order and a Memorandum of Understanding with Lone Star in 2012. Lone Star continued to have severe programmatic anti-money laundering (AML) deficiencies through 2012, 2013, and 2014. As a result, in 2015, the OCC issued a Consent Order for a Civil Money Penalty in the amount of $1 million against Lone Star. Lone Star's previous penalty payment to the OCC will be credited to FinCEN's assessment and the bank will pay an additional $1 million to satisfy its obligation to FinCEN.
FinCEN recognizes that Lone Star has expended considerable resources to respond to the findings regarding its BSA program and to promote compliance with the OCC's Consent Order. Lone Star is no longer engaging in the correspondent banking activities for which it was ill prepared. The bank has contracted outside consultants to conduct independent testing, conduct customer due diligence and suspicious activity lookbacks, and has expanded its BSA compliance organization.
###
For more information about OnlineEd and their education for real estate brokers, principal brokers, property managers, and mortgage brokers visit www.OnlineEd.com.
All information contained in this posting is deemed correct as of the date of publication, but is not guaranteed by the author and may have been obtained from third-party sources. Due to the fluid nature of the subject matter, regulations, requirements and laws, prices and all other information may or may not be correct in the future and should be verified if cited, shared or otherwise republished.
OnlineEd® is a registered Trademark