The Antitrust Division has prosecuted bid-rigging in multiple states
By Jeff Sorg, OnlineEd Blog
(November 7, 2017)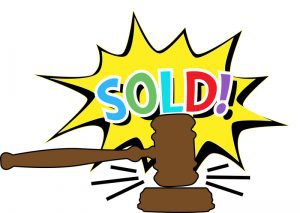 (WASHINGTON, DC) A federal grand jury in West Palm Beach has returned an indictment against three high-volume Florida real estate investors for conspiring to rig bids submitted through the online property foreclosure auction process, the Department of Justice announced on November 3, 2017.
The indictment, filed in the U.S. District Court for the Southern District of Florida, charges three individuals with conspiring to rig bids during online auctions in Palm Beach County, Florida to obtain foreclosed properties at suppressed prices. The indictment alleges that the conduct took place from at least January 2012 until June 2015.
These are the first indictments related to bid-rigging in foreclosure auctions filed in Florida by the Justice Department's Antitrust Division. The Antitrust Division previously has prosecuted similar bid-rigging conduct in Alabama, California, Georgia and North Carolina, resulting in more than 100 guilty pleas and convictions in those states.
A real estate investor pleaded guilty to his role in a conspiracy to rig bids at public real estate foreclosure auctions in Northern California, the Department of Justice announced earlier this month.
According to court documents, the individual participated in a conspiracy to rig bids by agreeing to refrain from bidding against other co-conspirators at public real estate foreclosure auctions in San Mateo County. The conspiracy began no later than August 2008 and continued until January 2011 and had as its primary purpose to suppress competition to obtain selected properties offered at San Mateo County public foreclosure auctions at non-competitive prices.
The Department of Justice has an ongoing investigation into bid rigging at public real estate foreclosure auctions in San Francisco, San Mateo, Contra Costa, and Alameda counties, California. To date, 74 individuals have pleaded guilty or been convicted at trial.
###
For more information about OnlineEd and their education for real estate brokers, principal brokers, property managers, and mortgage brokers visit www.OnlineEd.com.
All information contained in this posting is deemed correct as of the date of publication, but is not guaranteed by the author and may have been obtained from third-party sources. Due to the fluid nature of the subject matter, regulations, requirements and laws, prices and all other information may or may not be correct in the future and should be verified if cited, shared or otherwise republished.
OnlineEd® is a registered Trademark