Closing rates increased across the board with closing rates on all loans increasing from 70.9 percent to 71.2 percent
By Jeff Sorg, OnlineEd Blog
(January 18, 2018)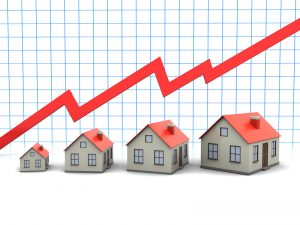 (PLEASANTON, Calif.) Ellie Mae – The percentage of refinances rose to 40 percent of all closed loans, up 1 percent from the month prior according to the December Origination Insight Report from Ellie Mae®, the leading cloud-based platform provider for the mortgage finance industry. The percentage of FHA refinances increased to 25 percent of closed loans in the month, up 1 percentage point, and the percentage of conventional refinances increased to 47 percent of closed loans in December, up from 45 percent the month prior.
In December, closing rates increased across the board with closing rates on all loans increasing from 70.9 percent to 71.2 percent, closing rates on refinances increasing from 65.1 percent to 65.6 percent, and closing rates on purchases increasing from 75.5 percent to 76.1 percent. Closing rates also increased across FHA, conventional and VA loans for both purchases and refinances.
"As we closed out 2017 we saw an increase in the percentage of refinances due to seasonality as fewer purchases take place in the fourth quarter, and likely homebuyers were taking advantage of the mortgage deductibility limit before it decreased to $750,000 on December 15th," said Jonathan Corr, president and CEO of Ellie Mae. "We probably can also attribute some of the increase in closing rates to last-minute efforts by borrowers to close loans before the tax changes took effect."
Other statistics of note in December included:
The percentage breakdown of all closed loans remained steady with conventional loans at 66 percent, FHA loans at 20 percent and VA loans at 10 percent.
Closing time for all loans increased slightly to 44 days, up 1 day from the month prior.
30-year interest rates increased to 4.280 from 4.240 the month prior.
The percentage of ARMs held steady at 5.6 percent.
The Origination Insight Report mines data from a robust sampling of approximately 80 percent of all mortgage applications that were initiated on the Encompass® all-in-one mortgage management solution. Ellie Mae believes the Origination Insight Report is a strong proxy of the underwriting standards employed by lenders across the country.
In addition to the Origination Insight Report, Ellie Mae also distributes data from its monthly Ellie Mae Millennial Tracker on the first Wednesday of each month. The Ellie Mae Millennial Tracker focuses on mortgage applications submitted by borrowers born between the years 1980 and 1999.
MONTHLY ORIGINATION OVERVIEW FOR DECEMBER 2017
December
2017*
November
2017*
6 Months Ago
(Jun 2017)*
1 Year Ago
(Dec. 2016)*
Closed Loans
Purpose
Refinance
40%
39%
32%
46%
Purchase
60%
61%
68%
54%
Type
FHA
20%
20%
22%
20%
Conventional
66%
66%
64%
66%
VA
10%
10%
10%
9%
Days to Close
All
44
43
43
50
Refinance
41
40
41
52
Purchase
46
45
43
48
Percentage of ARM and Fixed Loan Volume
ARM %
5.6%
5.6%
5.9%
4.6%
30-Year Rate
Average
4.280%
4.240%
4.270%
4.050%
*All references to months should be read as month ended.
PROFILES OF CLOSED AND DENIED LOANS FOR DECEMBER 2017
| | |
| --- | --- |
| | Closed First-Lien Loans (All Types) |
| FICO Score (FICO) | 722 |
| Loan-to-Value (LTV) | 79 |
| Debt-to-Income (DTI) | 25/39 |
More information and analysis of closed and denied loans by loan purpose and investor are available in the full report at http://www.elliemae.com/about-us/news-reports/ellie-mae-reports/.
To get a meaningful view of lender pull-through, Ellie Mae reviewed a sampling of loan applications initiated 90 days prior—or the September 2017 applications—to calculate an overall closing rate of 71.2 percent in December 2017 (see full report).
ABOUT THE ELLIE MAE ORIGINATION INSIGHT REPORT
The Origination Insight Report focuses on loans that closed in a specific month and compares their characteristics to similar loans that closed three and six months earlier. The closing rate is calculated on a 90-day cycle rather than on a monthly basis because most loan applications typically take one-and-a-half to two months from application to closing. Loans that do not close could still be active applications or applications withdrawn by consumers or denied for incompleteness or non-qualification.
The Origination Insight Report details aggregated anonymized data pulled from Ellie Mae's Encompass origination platform.
[Source: Ellie Mae press release]
###
For more information about OnlineEd and their education for real estate brokers, principal brokers, property managers, and mortgage brokers visit www.OnlineEd.com.
All information contained in this posting is deemed correct as of the date of publication, but is not guaranteed by the author and may have been obtained from third-party sources. Due to the fluid nature of the subject matter, regulations, requirements and laws, prices and all other information may or may not be correct in the future and should be verified if cited, shared or otherwise republished.
OnlineEd® is a registered Trademark