Zillow research reveals hot markets where competition is letting up just in time for buyers to get ahead of rising rents and mortgage rates.
By Jeff Sorg, OnlineEd Blog
(October 30, 2018)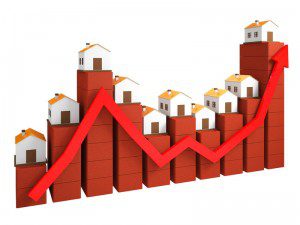 SEATTLE, Oct. 30, 2018 /PRNewswire/ — After years of competitive bidding wars and rising prices, a Zillow® data analysis shows it might finally be a good time to buy a home in many U.S. markets.
Zillow researchers looked at three factors to determine which of the largest U.S. housing markets are becoming more buyer-friendly and found that some previously prohibitively competitive markets – including Seattle and Las Vegas – have turned into the best places for buyers this winter.
The three buyer-boosting metrics we considered are:
An increase in the share of listings with a price cut. Price cuts indicate homes are sitting on the market longer – which means more options for buyers, less competition for homes and more room for buyers to negotiate. Many recently white-hot markets have seen large jumps in the share of for-sale listings with a price cut.
Projected increase in rent appreciation over the next year. Rent appreciation has slowed recently, but as mortgage affordability deteriorates due to rising mortgage rates, rents could begin to increase again as some would-be buyers put their buying plans on hold. We know that nearly half of renters consider buying while they're looking for a home, and the potential of rising rents also factors in to when it's a good time to buy.
Affordability relative to the past. We looked for markets where mortgage affordability is poor – but not worse than it was historically. With interest rates on the rise, and mortgage affordability already closing in on its historic norm, prepared buyers may want to enter the market before housing payments become historically unaffordable.
Based on those factors, these are the best places for buyers this winter:
Orlando

Boston

Seattle

Las Vegas

Charlotte

Columbus

Portland

Sacramento

Minneapolis

Dallas
"The housing market always lets up a little in the fall, when kids are back in school and the home shopping season wraps up for the holidays," said Zillow Senior Economist Aaron Terrazas. "But this fall and winter are shaping up to be more favorable for those buyers who have struggled to get into the housing market for several years amid red-hot competition. Mortgage rates are rising, but will climb much further in 2019 and early 2020. As purchase affordability deteriorates, expect rents to pick back up as some would-be buyers put their plans on ice. Renters who were thinking of buying and decided to hold off may want to take another look this winter, as a steady clip of mortgage rate increases chips away at affordability and more homes become available on the market."
[Source: Zillow press release]
###
Zillow is a registered trademark of Zillow, Inc.
OnlineEd blog postings are the personal opinion of the author and not intended as legal or other professional advice. Be sure to consult the appropriate party when professional advice is needed.
For more information about OnlineEd and their education for real estate brokers, principal brokers, property managers, and mortgage brokers visit www.OnlineEd.com.
All information contained in this posting is deemed correct as of the date of publication, but is not guaranteed by the author and may have been obtained from third-party sources. Due to the fluid nature of the subject matter, regulations, requirements and laws, prices and all other information may or may not be correct in the future and should be verified if cited, shared or otherwise republished.
OnlineEd® is a registered Trademark