Legalized marijuana occupies a special niche as a state-legal but federally-illegal product and industry.
By Jeff Sorg, OnlineEd Blog
(December 1, 2018)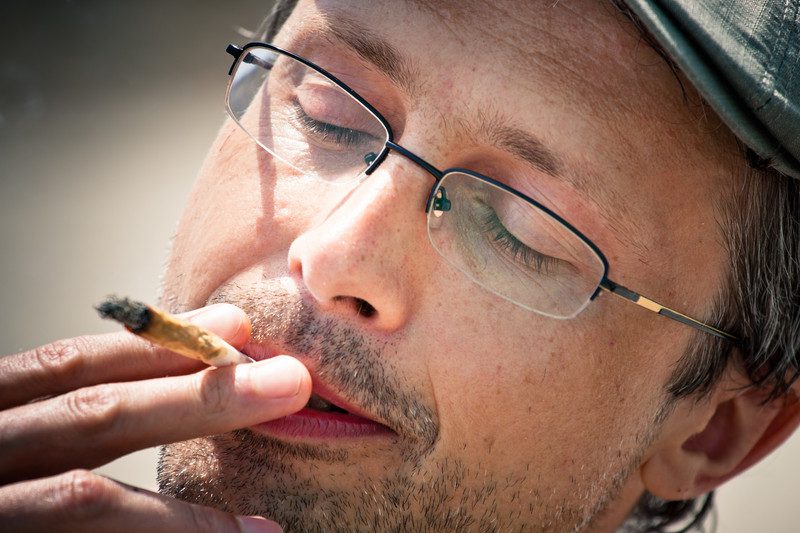 (PORTLAND, Ore.) OnlineEd –  State legalization of marijuana should be of special interest to real estate professionals across the country because it has raised issues for both residential and commercial properties. In states such as Colorado and New York, legalization noticeably stoked demand in the commercial real estate market but there are concerns. For example, legal growing operations generally require building modifications to protect the structure from damage due to heat and humidity. Illegal growing operations face the same issues, as well as safety issues caused by improper electrical work. Real estate brokers must also evaluate the ethical implications involved, including reporting requirements and the level of expertise needed to properly assist their clients and customers. And, commercial and residential landlords need to understand their rights, raising the potential problem of unauthorized practice of law already familiar to real estate professionals.
Like any industry, legalized marijuana has some broader economic benefits. The industry creates jobs for production and retail employees, and boosts related businesses such as construction and transportation. States that have legalized recreational marijuana have also seen increased rates of tourism. However, legalizing pot is far from a no-brainer decision for states since each economic benefit seems to also have a variety of societal and logistical difficulties.
Industry observers also tell us that legalized marijuana raises real estate prices at the production and distribution levels. In California, where the weather allows for outdoor growing, prices for farmland rose dramatically after the state legalized adult-use marijuana. Real estate licensees in the Monterey, CA area have reported that an average 10-acre parcel with greenhouses sold for $5 million in 2017, double the price from just the year before.
Indoor operations require space, ventilation, and tremendous amounts of electricity, making urban area warehouses a preferred choice. Commercial warehouse space in Denver, Colorado is more expensive now than before legalization, and vacancy rates in the properties most popular with marijuana growers dropped from 7.9% to 2% in just five years. Lease rates on the same class of properties rose by 56% in that time. Buyers of Denver warehouse space for marijuana production paid more than $80 per square foot in 2014, compared to $40 to $50 per square foot for traditional warehouse uses.
The New York Times, April 4, 2017 printed that "Commercial real estate developers say they have never seen a change so swift in so many places at once. From Monterey, Calif., to Portland, Me., the new [legal marijuana] industry is reshaping once-blighted neighborhoods and sending property values soaring."
Retail dispensary space is also commanding a premium price compared to other uses. Retail sales locations may require some modifications, such as waiting areas and additional ventilation. For the most part, though, commercial landlords charge dispensaries premium rents simply because of the businesses' uncertain legal status. Legal marijuana businesses largely rely on cash to pay these additional expenses. Only about 3% of the nation's banks and credit unions will even deal with marijuana businesses, and even fewer will consider providing financing. Larger independent businesses, then, need deep pockets to start up.
However, the investment community is starting to show interest in the industry. A recent market analysis report estimates that the industry has spent $1 billion in private and public capital since 2014. Cannabis businesses are publicly traded on the New York Stock Exchange and the Toronto Stock Exchange. Some are experimenting with alternative financing models such as real estate investment trusts (REITs), and multi-million dollar private equity funds have been established with the express purpose of investing in marijuana-related businesses.
Legalized marijuana occupies a special niche as a state-legal but federally-illegal product and industry. This contradiction means real estate licensees interested in serving the legalized marijuana industry must tread a careful path between the exuberance of a booming business sector and the continued looming risk of a federal crackdown.
The political climate in the early 2010s allowed real estate licensees and other professionals to explore business opportunities in legalized medical and adult-use cannabis markets. Some representatives of the Trump Administration identify as strongly anti-legalization, and various political pressures may lead to stronger federal enforcement of marijuana prohibition. This uncertainty means that state-legal marijuana businesses have no idea whether they can safely operate. For the real estate professional, this means that marijuana-related business clients and even clients who own property leased to marijuana businesses are at some degree of legal risk. Licenses should alert their clients and customers to this risk and, if necessary, advise them to seek legal counsel.
Even real estate licensees who don't have an interest in serving the legalized marijuana industry may encounter new issues related to state legalization. Licensees now need to know how to identify a residential or commercial property damaged by cannabis cultivation and residential buyers will want to know whether a marijuana-related business may open near their new home.
Then there's the issue of whether a landlord may prohibit legal marijuana use. It seems clear that a landlord can forbid marijuana smoking in a rental unit, just as a landlord is free to prohibit tobacco smoking. A landlord may consider allowing or banning other forms of use that are not disruptive to other tenants such as edible or topical forms of marijuana. In certain states, medical users may be exempt from such prohibitions. In California, for example, hindering a tenant's legal medical use of marijuana is considered discrimination.
Landlords should establish clear marijuana use policies in their leases. In states with legal adult use, the lease should clearly spell out the landlord's policy. If the landlord wants to ban all marijuana use on the property, consider using language in the lease that prevents use or possession of all drugs considered illegal under state and federal laws, since pot remains illegal at the federal level. Landlords and brokers should be sure to consult a lawyer before drafting any clause, since pot-related laws are still evolving.
Brokers who choose to proceed to work with clients for any marijuana related purchase might find these practices worthwhile:
Check with your errors and omissions policy carrier to find out if you are covered for marijuana-related transactions.
Disclose and document, in writing, that you notified all parties to the sale or rental of the conflict between state and federal law regarding the legality of marijuana, and that you advised everyone involved to seek legal advice before proceeding. Also, include a statement about the possibility of chemical contamination or structural issues from land or housing used as a grow site.
Disclose when you know that property was previously used as a grow site and that there is the possibility of increased mold growth.
Advise clients to seek legal counsel before buying, selling, or leasing for a marijuana grow site or dispensary.
Advise clients that pot-related businesses are limited in their ability to get financing.
Advise landlords and seller-carried financing clients that their underlying financing can be jeopardized if their lender feels a pot business jeopardizes their collateral.
Advise buyers, sellers, lessees, and lessors of grow sites and dispensaries that insurance may be difficult to obtain or could be canceled.
Advise clients to always check local regulations to see if the location being considered can be used as a grow site or dispensary.
Check with your office manager to make sure you can represent clients for marijuana-related transactions.
Clients (and brokers) who choose to ignore federal law in favor of state law, should make sure to know local regulations since many areas have opted out of participating in marijuana grow sites and dispensaries through the passage of local ordinances.
Stay tuned for Part 2.
###
OnlineEd blog postings are the opinion of the author and not intended as legal or other professional advice. Be sure to consult the appropriate party when professional advice is needed.
For more information about OnlineEd and their education for real estate brokers, principal brokers, property managers, and mortgage brokers visit www.OnlineEd.com.
All information contained in this posting is deemed correct as of the date of publication, but is not guaranteed by the author and may have been obtained from third-party sources. Due to the fluid nature of the subject matter, regulations, requirements and laws, prices and all other information may or may not be correct in the future and should be verified if cited, shared or otherwise republished.
OnlineEd® is a registered Trademark