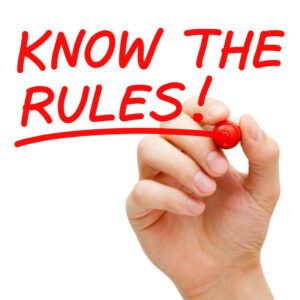 On January 1, 2022, OnlineEd launched its new 2022-2023 Oregon Law and Rule Required Course (LARRC), and you can get it for free here!
House Bill 2703, Oregon Laws 2021, Chapter 161 now requires real estate licensees renewing active licenses or reactivating licenses on or after July 1, 2022, to complete this specific version of LARRC, which includes specific fair housing content to qualify for renewal or reactivation. This means if you already completed LARRC before January 1 of this year, and your renewal is on or after July 1, 2022, you will need to complete the new LARRC that includes the required fair housing component.
Fair Housing Learning Objectives
OnlineEd's newly-authored course includes all of the Agency's suggested learning objectives – and there are many:
List the federally protected classes.
Describe the history of discriminatory practices by regulators and industry professionals related to restricted covenants, redlining, blockbusting, and steering that led to the creation of the Fair Housing Act.
Define blockbusting, redlining, steering, implicit bias, and disparate impact.
List Oregon's protected classes and compare them with the federally protected classes.
Identify when parties are exempt from the Fair Housing Act.
Describe the real estate property types covered in the Fair Housing Act.
Explain fair housing advertising guidelines.
Relate under what circumstances reasonable accommodations and reasonable modifications are necessary to allow persons with disabilities to enjoy their housing
Define the laws that govern protections from discrimination against disability at the federal level.
Identify prohibited actions involving the sale and rental of housing under the Fair Housing Act.
Discuss prohibited actions relating to mortgage lending under the Fair Housing Act
Cite contemporary examples of fair housing law violations that make these issues relevant today.
Recognize the two categories that fall under sexual harassment, quid pro quo, and hostile
environment.
Explain the Oregon Bureau of Labor & Industries (BOLI) as Oregon's governing agency that reviews complaints, regulates, and assesses civil penalties for fair housing violations.
Review the requirement that BOLI and the Oregon Real Estate Agency share complaint information and report findings regarding fair housing violations.
Explain how to submit a fair housing complaint
Other Law and Rule Required Course Required Topics
The required topics were developed from changes made to Oregon Revised Statute 696 and Oregon Administrative Rule 863 and input from the board, the Oregon Real Estate Agency staff, and other stakeholders. This year, in addition to the fair housing component, other required topics found in the OnlineEd course include:
Advertising rules update
House Bill 2550 (Client love letters)
House Bill 3113 (Exemptions on rent increase limits for landlords)
House Bill 278 (Requirement to delay termination of tenancies for nonpayment for 60 days if tenant provides documentation of application for rental assistance.
Senate Bill 291 (New applicant screening charges and written screening criteria rules)
This OnlineEd Oregon real estate continuing education course includes timed video presentations by Jeff Sorg and online reading materials with follow-along audio. No final exam is required for this course. A continuing education course completion certificate for Oregon Real Estate Agency license renewal will be issued after completing the course and its required seat time.
Sign up now to lock in your free course! This course counts for three hours of Oregon continuing education credit for real estate license renewal and will remain available to OnlineEd learners for 730 days after enrollment.