When Section 1031 tax deferred exchange requirements are met, the real estate transaction will qualify for deferral of capital gain taxation
When a taxpayer sells a business or investment property, there might be a financial gain resulting in income taxes. The Internal Revenue Code in Section 1031 (IRC Section 1031) provides an exception that allows postponing the payment of the tax owed on the gain if the proceeds are reinvested in like-kind property. This gain is deferred; it is not tax-free. IRC Section 1031 is more commonly known as the 1031 Tax Deferred Exchange.
The like-kind exchange can include like-kind property exclusively, or it can include like-kind property with cash, liabilities, and unlike property. When cash, relief from debt, or property that is not like-kind is received, this can trigger some taxable gain in the tax year of the exchange. When an exchanger exchanges for like-kind property of lesser value, the transaction can include deferred and recognized gains, those that must be paid, for the amount not reinvested.
When Section 1031 requirements are met, the real estate transaction will qualify for deferral of capital gain taxation until the substitute property received in exchange is finally sold outright unless exchanged for another like-kind property. There isn't any limit on the number of 1031 exchanges a taxpayer can perform. Other names for the like-kind exchange are 1031 Exchange, an IRC Section 1031 Exchange, a Like-Kind Exchange, a Tax Deferred Exchange, and Starker Exchange.
(Watch this OnlineEd video that summarizes the main points and benefits of the tax-deferred Exchange)
Section 1031 Vocabulary
Relinquished Property – the property in an exchange that is being given up for the new property; the sold property.
Replacement Property – the property in an exchange that gets traded for the old property; the purchased property.
Exchanger – The party who is performing the tax-deferred exchange.
Boot – The portion of a tax-deferred exchange that is taxable.
Type and Character of Property
To qualify as a tax-deferred exchange, the relinquished property must be of the same kind of property as the replacement property. This same kind of property is called like-kind property. Like-kind refers to how the property is held by the investor, not by the type or character of the property. Property that does not qualify as like-kind property that is part of an exchange is called boot or taxable boot. The exchanger (the investor) must have held the relinquished property for investment or for productive use in their trade or business and intend to do the same with the replacement property at the time the exchange is made.
Examples of Like-Kind Property
Residential for a bank building
Swampland for an apartment building
Bare land for a rental house
Single-family rental for multi-family rental
Non-income producing for income-producing
Duplex for a grocery store the exchanger intends to operate
Examples of Unlike Property
Personal use real property
Cash
Dealer property such as inventory
Paper (notes, mortgages, trust deeds, and land sale contracts)
Remember, when Section 1031 requirements are met, the real estate transaction will qualify for deferral of capital gain taxation; the transaction is not tax-free. For more information about this subject, visit the Beutler Exchange Resource Library or your qualified tax professional. This article is not intended as tax advice.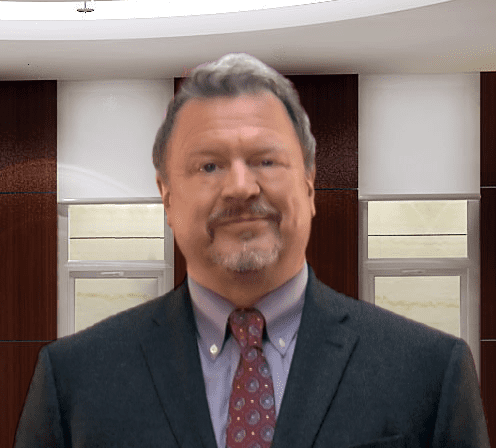 Jeff Sorg is a co-founder of OnlineEd®, an online real estate, mortgage broker, and vocational school founded in 1997, where he also serves as Chief Executive Officer, and School Director. Sorg holds vocational and post-secondary school instructor licenses in several states and has authored numerous real estate continuing education and pre-licensing courses and has been awarded the International Distance Education Certification Center's CDEi Designation for distance education. Memberships include ARELLO (Association of Real Estate License Law Officials), the National Association of REALTORS®, Oregon Association of REALTORS®, and Portland Metro Association of REALTORS®. Awards and service include REALTOR® Emeritus in the National Association, Life Member award in Portland Metro Association and Chairperson of the Oregon Real Estate Forms Committee.
OnlineEd® provides real estate, mortgage broker, insurance, and contractor pre-license, post-license, continuing education, career enhancement, and professional development and designation courses over the Internet.