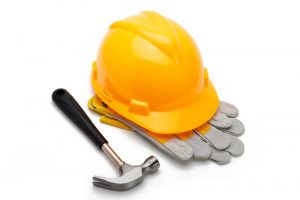 (Jeff Sorg, OnlineEd® – Portland, OR) Anyone doing work in Oregon for compensation in any construction-related activity that involves improvements to real estate is to be licensed with the Oregon Construction Contractor Board.
There are some exemptions from licensure, provided there isn't any advertising to obtain the work, including over the internet, business cards, and signs.
These are two exceptions:
If the price of the work performed is under $500
If the work is casual, minor, or inconsequential in nature
Some examples of work that DOES require a license:
Floor covering
Siding
Painting
Roofing
Plumbing
Electrical
Tree Service
Concrete
Heating
Air conditioning
On-Site appliance repair
Home inspections
Land Development
Manufactured dwelling installations
Some examples of work that does not require a license:
Gutter cleaning
Pressure washing
Debris removal or cleanup (yard or construction site)
For more information about becoming an Oregon licensed contractor, visit our post, How to Get Your Oregon Contractor License.
###
 OnlineEd® is Oregon construction Contractors Board approved contractor pre-license course provider and an Oregon licensed vocational school offering real estate, mortgage, contractor and insurance courses. For more information about OnlineEd®, please visit www.OnlineEd.com or contact 503.670.9278