Oregon has some exceptions to its property manager licensing requirement
By Jeff Sorg, OnlineEd Blog
(June 23, 2017)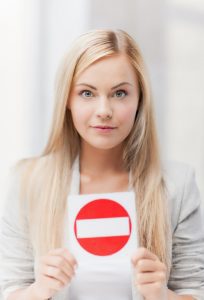 There are a number of exceptions to the requirement for a license in order to conduct property management. Some of these exceptions are:
When a person is an employee of a property manager or principal broker. An unlicensed employee of a property manager or principal broker cannot negotiate and enter into a property management agreement with a property owner. Only a licensee can do so. However, an unlicensed employee can engage in other property management activities under the supervision of a property manager or principal broker as long as the employee is complying with the laws and rules governing property management activities. Some of these permitted activities are:

Showing a rental unit to prospective tenant
Obtaining rental applications from prospective tenants
Checking a tenant's personal and credit references
Negotiating rental agreements with tenants
Hiring people to make repairs or perform maintenance services
Collecting and processing tenant rents
Supervising the premises' managers, if applicable
Coordinating F.E.D. (Forcible Entry and Detainer) actions (eviction proceedings)
When a person is a full-time employee of a single owner of real estate whose activities involve real estate of the employer and are incidental to the employee's normal non-real estate activities. A common example would be the secretary of a property owner who periodically shows vacant spaces to potential tenants.
When a person is acting as an attorney-in-fact under a duly-executed power of attorney from the owner. The power of attorney must authorize the person to supervise or execute any contract for the leasing of real estate. The power of attorney must be recorded in the county in which the property is located.
When an attorney at law is rendering services in the performance of his duties as an attorney for a client. A typical example is an attorney entering into a rental agreement for a property belonging to an estate that is in probate.
When a person engages in property management activity under the order of any court. A common situation in this exemption category would be a court-appointed receiver who is ordered to manage and/or liquidate property in a bankrupt estate.
When a person is a regular, full-time employee of a non-licensed corporation, partnership, association or single owner, and that person only engages in property management activity for that single entity. This employee can engage in property management activity only. The employee may not engage in the sale, exchange, lease option or purchase of the real property of the owner. The employee can manage property for this single owner ranging from one residential unit to multiple apartment complexes. Compensation of the employee must be through regular paychecks, with proper federal and state tax withholdings. In other words, independent contractor status is not allowed. If the person holds a real estate license, the exemption does not apply.
When a person is a general partner for a domestic or foreign limited partnership. The person must be working for a limited partnership properly registered with the Oregon Secretary of State, Corporation Division. The general partner can engage in the sale, acquisition, exchange, lease transfer or management of the real estate of the limited partnership without a license. If the person holds a real estate license, the exemption does not apply and license law must be followed with respect to the record keeping, handling of funds, etc.
CAUTION: Always check with the Oregon Real Estate Agency before engaging in any activity that may require a license. Your particular situation may vary from the broad descriptions in this article.
###
For more information about OnlineEd and their education for real estate brokers, principal brokers, property managers, and mortgage brokers visit www.OnlineEd.com.
All information contained in this posting is deemed correct as of the date of publication, but is not guaranteed by the author and may have been obtained from third-party sources. Due to the fluid nature of the subject matter, regulations, requirements and laws, prices and all other information may or may not be correct in the future and should be verified if cited, shared or otherwise republished.
OnlineEd® is a registered Trademark