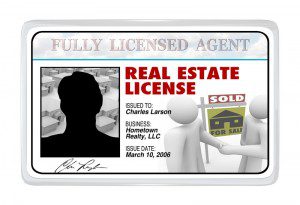 (Jeff Sorg, OnlineEd) –  Anyone who conducts professional real estate activity within the State of Oregon is required to have a real estate license. Oregon defines professional real estate activity as any of the following actions, when engaged in for another and for compensation or in the expectation or upon the promise of receiving or collecting compensation, by any person who:
sells, exchanges, purchases, rents or leases real estate;
offers to sell, exchange, purchase, rent or lease real estate;
negotiates, offers, attempts or agrees to negotiate the sale, exchange, purchase, rental or leasing of real estate;
lists, offers, attempts or agrees to list real estate for sale;
offers, attempts or agrees to perform or provide a competitive market analysis or letter opinion, to represent a taxpayer under ORS 305 or 309 or to give an opinion in any administrative or judicial proceeding regarding the value of real estate for taxation, except when the activity is performed by a state certified appraiser or state licensed appraiser;
auctions, offers, attempts or agrees to auction real estate;
buys, sells, offers to buy or sell or otherwise deals in options on real estate;
engages in management or rental real estate;
purports to be engaged in the business of buying, selling, exchanging, renting or leasing real estate;
assists or directs in the procuring of prospects, calculated to result in the sale, exchange, leasing or rental of real estate;
expect as otherwise provided in ORS 696 advises, counsels, consults or analyzes in connection with real estate values, sales or dispositions, including dispositions through eminent domain procedures;
advises, counsels, consults or analyzes in connection with the acquisition or sale of real estate by an entity if the purpose of the entity is investment in real estate; or
performs real estate marketing activity ad described in ORS 696.
While exemptions to licensing can be found in ORS 696.030, the Oregon Real Estate Agency will not say if an exemption applies to a certain situation. Anyone who thinks they might qualify for such an exemption should consult their attorney.
###
This article was published on September 10, 2014. All information contained in this posting is deemed correct and current as of this date, but is not guaranteed by the author and may have been obtained by third-party sources. Due to the fluid nature of the subject matter, regulations, requirements and laws, prices and all other information may or may not be correct in the future and should be verified if cited, shared or otherwise republished.
For more information about OnlineEd and their education for real estate and mortgage brokers, visit www.OnlineEd.com.