Find out about this tool used by real estate agents to eliminate competing bids by automatically raising an offered price
By Jeff Sorg, OnlineEd Blog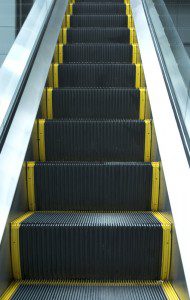 (March 17, 2016) – The escalation or escalator clause is a clause in a real estate sale agreement that, under certain circumstances, allows for an increase in the price offered to a seller from a buyer. An escalation clause is a tool used by real estate agents in an attempt to eliminate competing bids by automatically raising an offered price when a competing offer comes in before the agreed-upon end of the escalation period. The clause is triggered only by the existence of another offer. It automatically increases the offered price without the seller having to make a counter-offer or the buyer having to make a new offer.
For example, Buyer Rhonda wants to offer $379,000 for a listing. Rhonda's broker knows that there are already multiple offers under consideration by the seller and suggests that Rhonda adds an escalator clause to the offer. Rhonda agrees, and her broker writes a provision to automatically increase Rhonda's offered price in $1,000 increments over any higher offer, up to a maximum price of $384,000. For Rhonda, this means if the seller receives an offer for $380,000, then her offer automatically escalates to $381,000; if the seller gets an offer for $383,000, then her offer automatically escalates to the maximum $384,000. However, if there is an offer for $385,000, the offer does not escalate, and the seller could accept the higher offer or issue a counter-offer to Rhonda to ask her to pay more than the maximum stated in her escalation clause.
In theory, this clause is simple and straightforward for both the buyer and seller, and the clause can be as basic as "Purchase price to be $1,000 more than any other offer submitted to Seller before December 12."  In practice, however, it takes some thought and attention to detail to write it correctly, avoid confusion, and to make sure the buyer and seller agree on an actual price. And things can sure get messy when there are multiple offers with escalation clauses or when the seller counter-offers with an escalation clause.
As a strategy, the escalation clause can work against either or both the buyer and seller. For the seller, the clause can prevent buyers from outbidding each other, which may cause the seller to give up a higher price than could be achieved by negotiating multiple offers against each other.  Also, when subsequent offerors are aware that an offer with an escalation clause is already in front of the seller, they may refuse to offer, leaving the seller with just the one original offer.
For the buyer, since the buyer has indicated the willingness to pay more than the initial offered price if another offer does exist, and if no other offer does exist, then the seller can assume the buyer will pay more and will probably counter-offer at the fully escalated price. When no other offer does exist, the buyer has severely weakened their negotiation position by disclosing up front to the seller just how much they are willing to pay.
When representing a buyer, consider including a provision that the seller has to provide proof of the offer that triggered the escalation clause, and that the offer has to be from a bona fide buyer. Never take it on face value for your client that just because a seller's broker says there is a higher offer, that it does exist. However, this verification of a subsequent buyer's bona fides can prove problematic. For example, what should happen if the seller receives another higher offer from a third buyer while verifying the legitimacy of the one that triggered the first escalation, or if the buyer and seller disagree on the legitimacy of the triggering offer? Do your research before writing an escalation clause. Be sure to take some time to investigate the listing to determine factors that make it likely to have other offers. Also, just come out and ask the listing broker if there are other offers (they aren't supposed to lie), or if all offers will be held until a specified date for presentation to the seller.
When representing a seller, consider asking the buyer to waive the appraised valuation clause in the sale agreement and pay cash for the difference between the appraised value and purchase price when the escalated purchase price exceeds the lender's appraised value. If a buyer is genuinely willing to pay more than the listed price, make sure they are not able to back out because an appraisal came in at a lower value.
A proper clause will also address whether any offer triggering the escalation clause is based on gross or net offering price.  For example, an offer of $5,000 more to the seller when the seller is paying $5,000 in buyer closing costs is the same net price for an offer of $5,000 less and not paying any buyer costs.
Before accepting an offer with an escalation clause, find out if the buyer is the best-qualified buyer for the property, and be sure to also ask how many other properties the buyer has offered on. It's also a good practice to have a conversation with the buyer's agent to make sure you both understand the meaning and intent of the clause as it is written.  Finally, verify that the buyer is qualified and prepared to buy the property at the fully escalated price.
Not every seller or seller's broker will want to use this clause.  For some, it will be best to keep things simple by using the standard offer and counter-offer negotiations to end up at a set price. Many sellers feel more confident with the offer/counter-offer process to make sure that the buyer won't have remorse and walk away or try to renegotiate during the home inspection period if their offer ends up at the fully escalated price. To fix the price, it might be better for the seller to counter-offer the escalating offer at the onset with the fully escalated price so that everyone knows and agrees on the final price.
Sample Clause
Here's a sample clause, not written by a lawyer, and certainly not suitable for every circumstance. The clause is included to give an idea of the many things to consider when it is being drafted. Publication of this clause does not constitute a recommendation or endorsement, and you are cautioned to check with legal counsel or your office manager before using this or any escalation clause.
"Purchase price to be $1,000 above any other bona fide offer, net of any Seller concessions, up to a maximum of $5,000 above any bona fide offer. Buyer and Seller agree this is the binding purchase contract for the property, that the presence of this clause that may adjust the purchase price does not constitute an agreement to enter into another agreement at a final determined price at a later date, that this clause does not defeat the existence of a contract, and that the final price is to be determined according to the terms of this purchase contract.  In the event of any offer triggering this clause, the Seller will provide the Buyer with a copy of the entire triggering offer, which shall be subject to Buyer's written approval thereof, which shall not be unreasonably withheld, within three business days from delivery.  During this three-day approval process, Seller may accept subsequent offers before Buyer approves of the triggering offer. Still, it is agreed that any such subsequent offer will not trigger further price acceleration unless Buyer refuses to approve the original triggering offer."
###
For more information about OnlineEd and their education for real estate brokers, principal brokers, property managers, and mortgage brokers visit www.OnlineEd.com.
 All information contained in this posting is deemed correct as of the date of publication, but is not guaranteed by the author and may have been obtained from third-party sources. Due to the fluid nature of the subject matter, regulations, requirements and laws, prices and all other information may or may not be correct in the future and should be verified if cited, shared or otherwise republished.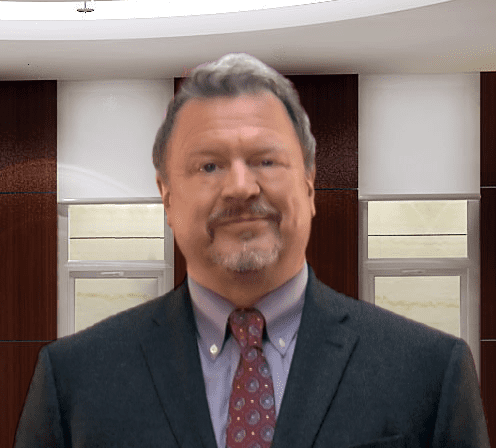 Jeff Sorg is a co-founder of OnlineEd®, an online real estate, mortgage broker, and vocational school founded in 1997, where he also serves as Chief Executive Officer, and School Director. Sorg holds vocational and post-secondary school instructor licenses in several states and has authored numerous real estate continuing education and pre-licensing courses and has been awarded the International Distance Education Certification Center's CDEi Designation for distance education. Memberships include ARELLO (Association of Real Estate License Law Officials), the National Association of REALTORS®, Oregon Association of REALTORS®, and Portland Metro Association of REALTORS®. Awards and service include REALTOR® Emeritus in the National Association, Life Member award in Portland Metro Association and Chairperson of the Oregon Real Estate Forms Committee.
OnlineEd® provides real estate, mortgage broker, insurance, and contractor pre-license, post-license, continuing education, career enhancement, and professional development and designation courses over the Internet.