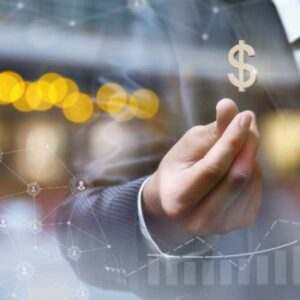 According to Glassdoor.com, transaction coordinators (also called "TCs") in the United States make between $52,000 to $134,000 per year. This is a wide range, based on experience, region, and ability.

According to Clint Muhlenberg, CEO of a job recruiting firm, the hiring of transaction coordinators has been exploding "at a rate that has never been seen" before, and he can't staff them fast enough to keep up with demand.

Becoming a transaction coordinator does not involve years of education; in fact, the amount of training required is low relative to the potential earnings for this occupation. This is a career with an emphasis on skills and experience developed on the job, rather than years of education and student loans.
To become a transaction coordinator, click here and sign up for our course! *For California transaction coordinator courses, click here and for the Oregon REALTORS® forms certification click here.
What is a Transaction Coordinator?

A transaction coordinator (TC) manages the deadlines, documentation, time-sensitive communication, and closing of a real estate transaction. Offers and counteroffers are made and expire at all hours of the day and night, so a successful real estate agent usually must be available 24-7, and is constantly in motion. A transaction coordinator, on the other hand, usually works from home or from an office, and has a schedule that's more centered around normal business operating hours. This is because the documents the transaction coordinator deals with involve escrow agents and banks, which tend to have more standard 9-to-5 operating hours.

Basically, a transaction coordinator handles the paperwork, organization, and timing of a real estate transaction. Anything related to negotiation of price, evaluation of property, and interaction with clients is not the job of a transaction coordinator.

Like most careers, you're not going to make six figures right off the bat as a TC. That said, after a few years of experience to learn and prove yourself, your skills will be invaluable to the real estate profession as a whole.

How Can I Become A Transaction Coordinator?

You'll generally want to start by taking a transaction coordinator course. Then, you'll likely work as a salaried employee, either part- or full-time, doing the work of a TC at a brokerage or other real estate firm. This will give you excellent, real-world training that you can use to build your skills and your business.

To start your transaction coordinator career, consider taking our TC Essentials course, which will give you the skills and the 360-degree understanding of what you'll need to know as you launch yourself into a new profession.
To become a transaction coordinator, click here and sign up for our course! *For California transaction coordinator courses, click here and for the Oregon REALTORS® forms certification click here.

https://www.glassdoor.com/Salary/Redfin-Real-Estate-Transaction-Coordinator-Salaries-E150726_D_KO7,42.htm

https://www.dotloop.com/blog/2022/04/types-of-transaction-coordinators/