(Jeff Sorg, OnlineEd) – Is your CAN-SPAM in compliance with your GENESYS or are they both in need of PEP? Don't be confused by all the mortgage abbreviations and acronyms being tossed around today! OnlineEd has put together a list of the most commonly used mortgage industry abbreviations in this free PDF.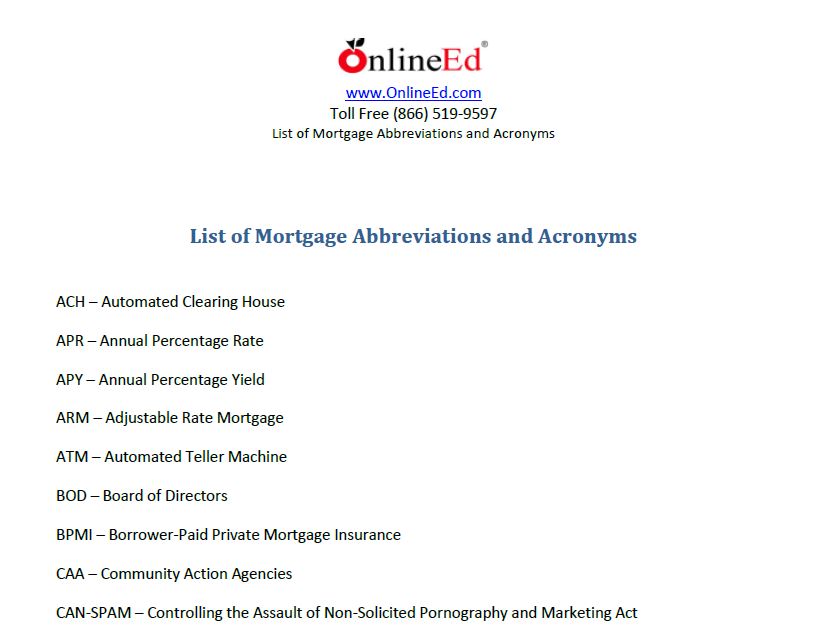 ###
If you have questions or would like to learn more about OnlineEd®, please visit www.OnlineEd.com.
This article was published on May 30, 2013.  All information contained in this posting was current as of this date.  Due to the fluid nature of the subject matter, regulations, requirements, laws, prices and all other information may or may not be correct in the future and if cited, should be verified before use.