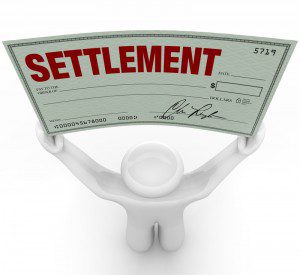 (Jeff Sorg, OnlineEd) – In an announcement released by the United States Department of Justice, MetLife Home Loans LLC has agreed to pay the United States $123.5 million to resolve allegations that MetLife Bank N.A. (MetLife Bank) violated the False Claims Act by knowingly originating and underwriting mortgage loans insured by the U.S. Department of Housing and Urban Development's (HUD) Federal Housing Administration (FHA) that did not meet applicable requirements.
As part of the settlement, MetLife Home Loans LLC admitted to the following: From September 2008 through March 2012, it repeatedly certified for FHA insurance mortgage loans that did not meet HUD underwriting requirements. MetLife Bank was aware that a substantial percentage of these loans were not eligible for FHA mortgage insurance due to its own internal quality control findings. According to these findings, between January 2009 and August 2010, the portion of MetLife Bank loans containing the most serious category of deficiencies, which MetLife Bank called "material/significant," ranged from 25 percent to more than 60 percent. These quality control findings were routinely shared with MetLife Bank's senior managers, including the chief executive officer and board of directors. While the overall "significant" error rate identified by MetLife Bank decreased in 2010 and 2011, during the same time period, MetLife Bank more frequently downgraded FHA loans from "significant" to "moderate." In one instance, a quality control employee wrote in an email discussing MetLife Bank's practice of downgrading its quality control findings: "Why say Significant when it feels so Good to say MODERATE." Overall, between January 2009 and December 2011, MetLife Bank identified 1,097 FHA mortgage loans underwritten by MetLife Bank with a "significant" finding, but despite an obligation to self-report findings of material violations of FHA requirements, MetLife Bank only self-reported 321 mortgages to HUD. MetLife Bank's conduct caused FHA to insure hundreds of loans that were not eligible for insurance and, as a result, FHA suffered substantial losses when it later paid insurance claims on those loans.
"MetLife Bank took advantage of the FHA insurance program by knowingly turning a blind eye to mortgage loans that did not meet basic underwriting requirements, and stuck the FHA and taxpayers with the bill when those mortgages defaulted," said U.S. Attorney John Walsh of the District of Colorado. "This settlement is part of our systematic, national effort to hold lenders accountable for irresponsible lending practices that not only harmed FHA, but also contributed to a catastrophic wave of home foreclosures across the country."
"MetLife Bank's improper FHA lending practices not only wasted taxpayer funds, but also inflicted harm on homeowners and the housing market that lasts to this day," said Acting Assistant Attorney General Joyce R. Branda of the Justice Department's Civil Division. "As this settlement shows, we will continue to hold accountable financial institutions that elected to ignore the rules and to pursue their own financial interests at the expense of hardworking Americans."
During the time period covered by the settlement, MetLife Bank participated as a Direct Endorsement Lender (DEL) in the FHA insurance program. A DEL has the authority to originate, underwrite and certify mortgages for FHA insurance. If a loan certified for FHA insurance later defaults, the holder of the loan may submit an insurance claim to the FHA for the losses resulting from the defaulted loan. Because the FHA does not review the underwriting of a loan before it is endorsed for FHA insurance, the FHA depends on a DEL to follow program rules to ensure that only eligible loans are submitted for FHA insurance.
Read the complete announcement.
###
For more information about OnlineEd and their education for real estate brokers, principal brokers, property managers, and mortgage brokers, visit www.OnlineEd.com.
  This article was published on February 27, 2015. All information contained in this posting is deemed correct and current as of this date, but is not guaranteed by the author and may have been obtained by third-party sources. Due to the fluid nature of the subject matter, regulations, requirements and laws, prices and all other information may or may not be correct in the future and should be verified if cited, shared or otherwise republished.