The CFPB has the authority to take action against companies engaging in deceptive practices in the consumer financial marketplace.
By Jeff Sorg, OnlineEd Blog, July 28, 2015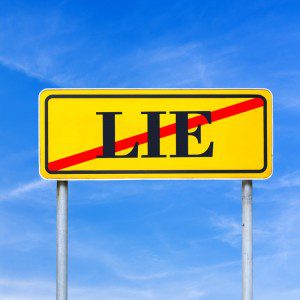 CFPB, Washington, D.C. – The Consumer Financial Protection Bureau (CFPB) is reporting it took action today against Paymap Inc. and LoanCare, LLC for deceiving consumers with advertisements for a mortgage payment program that promised tens of thousands of dollars in interest savings from more frequent mortgage payments. Under the terms of the orders announced today, Paymap will return $33.4 million in fees to consumers and pay a $5 million civil penalty to the CFPB, and LoanCare will pay a $100,000 civil penalty.
"Deceptive advertising has no place in the financial marketplace," said CFPB Director Richard Cordray. "Today's action is delivering relief for consumers deceived by Paymap and LoanCare, and sending a clear message that these practices will not be tolerated."
The CFPB found that Paymap and LoanCare violated the Dodd-Frank Wall Street Reform and Consumer Protection Act's prohibition against deceptive acts and practices. Specifically, the Bureau found that consumers were:
Lured with deceptive promises of savings: Paymap made claims on its website such as, "The average customer will achieve over $33,000 in interest savings" using the Equity Accelerator Program. However, Paymap had no factual basis to support this claim. Moreover, only a tiny percentage, if any, of its customers achieved that amount of interest savings.
Misled about when their payments would be applied: Paymap and LoanCare told consumers in their direct mail solicitations that enrolling in the Equity Accelerator Program would change the consumers' payoff schedule to "every 2 weeks." Although Paymap makes more frequent withdrawals from consumers' accounts in the Equity Accelerator Program, it does not actually make more frequent payments on consumers' mortgages. Instead, Paymap holds the collected payments in custodial accounts, and then pays consumers' mortgages on their original monthly schedule. Consumers are charged a transaction fee with every withdrawal. Any interest savings that consumers may achieve through the Equity Accelerator Program is because they make a higher annual mortgage payment in the program, using the same payment schedule as before enrollment.
###
For more information about OnlineEd and their education for real estate brokers, principal brokers, property managers, and mortgage brokers, visit www.OnlineEd.com.
 All information contained in this posting is deemed correct as of the date of publication, but is not guaranteed by the author and may have been obtained by third-party sources. Due to the fluid nature of the subject matter, regulations, requirements and laws, prices and all other information may or may not be correct in the future and should be verified if cited, shared or otherwise republished.