The Oregon Real Estate Agency has adopted new rules for advertising, effective January 1, 2021
By Jeff Sorg, OnlineEd Blog
(January 6, 2020)
 OnlineEd – The Oregon Real Estate Agency has updated advertising rules for real estate licensees. Highlights of these new rules for brokers and principal brokers, which became effective January 1, 2021, are listed below.
Brokers no longer need their principal broker's approval for their advertising, which makes brokers responsible for their own advertising. However, principal brokers can still establish internal policies for advertising approval.
If the advertising licensee is not the authorized licensee for the registered business being advertised, the licensee cannot state or imply in the advertisement that they are responsible for the operation of the registered business.
Any licensee can register with the Oregon Real Estate Agency for an alternative name to use in their advertising. If the licensee is known by a name other than their legal name, the registered name can be used in advertising. However, when using an alternative name, the licensee's license number must be included in their advertisements.
Registered business names no longer need to be included in social media posts advertising real estate or real estate services so long as the posts link to a social media profile page or another web page that includes the licensee's licensed name or registered alternative name and their registered business name.
"Licensed in Oregon" is no longer required for online advertising.
All of the new and updated rules, along with rules for property managers, can be found here.
###
OnlineEd® is a Registered Trademark. For more information about OnlineEd and their education for real estate brokers, principal brokers, property managers, and mortgage brokers, visit www.OnlineEd.com.
OnlineEd blog postings are the opinion of the author. Nothing posted in this or any other article is intended as legal or any other type of professional advice. Be sure to consult an appropriate professional when professional advice is needed. Excerpts from articles not originating with Jeff Sorg/OnlineEd are reprinted with permission; remain the author's sole property; no permission to reprint articles or portions thereof not arising from this blog but reprinted here is given or implied. Information in this posting is deemed correct as of the date of publication. Still, the author does not guarantee articles to be accurate, and information may have been obtained from third-party sources and cannot be further verified for correctness. Due to the subject matter's fluid nature, information may or may not be correct after the publication date and should be verified.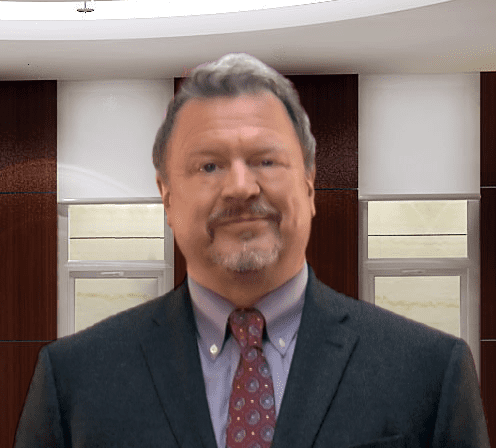 Jeff Sorg is a co-founder of OnlineEd®, an online real estate, mortgage broker, and vocational school founded in 1997, where he also serves as Chief Executive Officer, and School Director. Sorg holds vocational and post-secondary school instructor licenses in several states and has authored numerous real estate continuing education and pre-licensing courses and has been awarded the International Distance Education Certification Center's CDEi Designation for distance education. Memberships include ARELLO (Association of Real Estate License Law Officials), the National Association of REALTORS®, Oregon Association of REALTORS®, and Portland Metro Association of REALTORS®. Awards and service include REALTOR® Emeritus in the National Association, Life Member award in Portland Metro Association and Chairperson of the Oregon Real Estate Forms Committee.
OnlineEd® provides real estate, mortgage broker, insurance, and contractor pre-license, post-license, continuing education, career enhancement, and professional development and designation courses over the Internet.