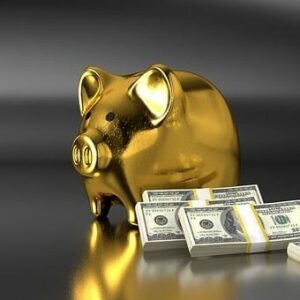 Don't miss out on what's popular in home decor! We'll keep you clued-in to what everyone else is doing to their homes so you can stay current and trendy. One of the hottest new design aesthetics is easy to implement; it involves shades of gray, farmhouse chic, engineered wood, and will leave your guests saying "I think this is a short-term rental."
Right now, your aesthetic may create the impression that your home is your permanent residence, but instead, you can make it look like you're renting, and renting for a very short time. In the long run, this can save you literally thousands, if not tens of thousands of dollars. Here are our favorite short-term rental design trends that'll help dry up your creative juices:
1) Millennial Gray. Millennials love this color, perhaps as an antidote to the wild color schemes of the early 1990s, and the aggressively kitschy farmhouse chic of the early 2000s. If you grew up in a fake farmhouse surrounded by massive jars of vegetables in oil that were never used, then you'd probably need a decade of gray to recover as well. If you're already thinking "Enough with the history, just tell me how to make my entire home gray right now," I'll cut to the chase and give you our first design tip, which starts with the living room couch. Even though you rarely have friends over, it might be a good idea to purchase a massive sectional in a rich Rental Gray. Here are a few easy steps to achieving this look: first, measure the dimensions of your living area; then purchase a sectional so large that it's almost too big for the room, and make sure to do this for no reason; lastly, orient this sectional towards a huge TV that has at least ten cords coming out of it. 

2) Another way to look like you live in a short-term rental is to put high-performance engineered wood all over the floor. Make sure the overall texture and pattern is very similar to real wood. Now, the key to this look is that the color of the wood should not look natural at all. Millennial gray is a perfect color to achieve this look. You want the floor to seem like you could wipe horrifying stains off of it in time for the next renter's check-in. 

3) Farmhouse chic. This may seem to go against the use of Millennial Gray, since gray sectionals and high-performance flooring are the opposite of kitschy farmhouse. Using farmhouse chic in this context is a delicate balance, and requires a deep understanding of the overall look. To truly capture how farmhouse chic is used in a rental property, imagine that you are in an outlet store 11 minutes before closing to purchase items that make your house look like it's occupied by a human. Select a few wooden wall hangings that say things like "BREAKFAST." Be sure not to devote any thought to this process, throw your purchases in a cart, and be on your way. These wood-framed words like "LAUGHTER" should almost evoke a sense of guilt or shame, as though they're a desperate attempt to convince yourself that you actually exist.

4) Another way to make your home look like you have an 11am checkout is to add backsplash. If there is any texture or design feature on your wall, it should look like you could peel it off in seconds. If you want stonework behind your stove, it should appear to have been assembled by an artisan machine and finished with a rich coating of peel-and-stick adhesive. 
All of these decorating tips will save you time and money, since they're designed around quick cleanup and won't make people feel too comfortable. Remember, this aesthetic should barely meet the legal definition of "Someone lives here," if this were a legal definition. You may even decide to actually move out and turn your property into a short-term rental, which will give you access to new tax breaks and possibly thousands in new income.