(OnlineEd) – Every state-licensed mortgage loan originator ("MLO") in any approved status is to complete at least 8 hours of NMLS approved license renewal education as part of their license renewal requirements.  This annual continuing education must include 3 hours of Federal law, 2 hours of ethics, which includes fraud, consumer protection, and fair lending issues, and 2 hours of non-traditional mortgage lending, plus one additional hour of elective courses. In addition to the 8-hours of education, some  states have an additional state-specific course requirement. To find out the requirements for each state, please visit the NMLS State-Specific Education Requirements (July 9, 2012).
Because of a successive years rule, MLOs are not to take the same CE course two years in a row, but can take from the same provider two or more years in a row.  The provider's NMLS ID number for the course indicates whether a course is a duplicate course. If a course has a NMLS ID number different from the course completed in the prior year, the course is not the same as the year prior and it will satisfy the requirements of the NMLS. At OnlineEd® (www.OnlineEd.com), the NMLS approved education course package is brand new and can be used by the thousands of licensees who used their courses last year.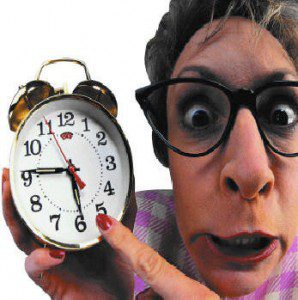 The annual deadline to complete license renewal continuing education is December 31, 2012. However, NMLS gives course providers seven days to report a course completion into NMLS. Because of this seven days to report rule, MLO's should not wait until the last minute to  complete CE or they may be prevented from submitting for renewal on time. The renewal is submitted when the provider uploads the licensee's completion to the NMLS, not the actual date the course is completed by the licensee.  The team at OnlineEd® is usually able to upload NMLS course completions not later than the next business day from the licensees completion of their courses and, in most cases, they will even upload the same business day. Because the NMLS does not process course completions on weekends or holidays, the final date providers can upload completions this year is Friday, December 28th. MLOs are encouraged to complete all their educational requirements not later than December 21st.
To learn more about the OnlineEd® NMLS approved courses, please visit their web site.
 ###
 OnlineEd® is NMLS approved under provider number 1400327.
OnlineEd® is a licensed vocational school offering real estate broker, mortgage broker, and insurance licensing courses.
For more information about OnlineEd®, please visit www.OnlineEd.com or contact Paul Cleary at 866.519.9597