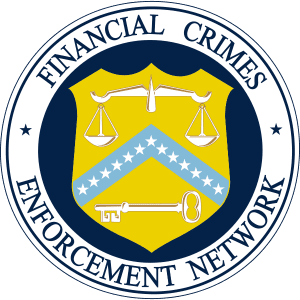 (OnlineEd) – Residential mortgage lenders take note: The August 13, 2012 deadline for compliance with the new anti-money laundering ("AML") and suspicious activity report ("SAR") final rule is fast approaching.
Before August 13, 2012, only depository banks are required to establish AML programs and file SARs. However, on August 13, 2012, under the newly expanded regulation, all lenders, mortgage brokers and bankers must adhere to these practices. This new expanded regulation applies to every single non-bank mortgage brokerage and mortgage lending company, regardless of size.
FinCEN, a bureau of the Department of the Treasury issued its final rule on anti-money laundering program and suspicious activity report filing requirements for residential mortgage lenders and originators.  The final rule defines non-bank residential mortgage lenders and originators as loan or finance companies for the purpose of requiring them to establish anti-money laundering programs and report suspicious activities under the Bank Secrecy Act ("BSA"). The rule became effective April 16, 2012.
The following are some of the more important activities that must be completed on or before the mandatory August 13, 2012 date:
perform an AML risk assessment;
implement a written AML program, including policies and procedures;
train employees on AML;
develop training program for ongoing AML training and tracking of new employees; and
conduct and keep records of annual AML training.
Why is this required?
Since 2002, suspicious activity reports otherwise known as SARs have been on the rise. The financial crimes enforcement network ("FinCEN") reported in its full year 2011 update of mortgage loan fraud reported suspicious activity reports (MLF SARs) that financial institutions submitted 92,028 SARs last year, a 31 percent increase over the 70,472 submitted in 2010. The increase can primarily be attributable to mortgage repurchase demands.
In the past only banks were required to file SARs, but since the increase in mortgage related SARs activity, the BSA was expanded to include all non-bank residential mortgage originators.
Examples of SAR mortgage fraud schemes include:
short sale fraud;
occupancy fraud;
straw buyer fraud;
foreclosure fraud;
modification fraud;
excessive flipping;
income fraud; and
employment fraud.
With OnlineEd's  InlineEd system we can help you with your AML policies and procedures and training. Contact us today at 866.519.9597 or mail@onlineed.com to find out more or visit us at www.onlineed.com/inlineed
###
InlineEd is a software system developed by  OnlineEd® for mortgage broker and real estate lender continuing education and national compliance courses, as well as course compliance tracking software for employers.
For more information about InlineEd, please contact Joseph Mikkelson at OnlineEd: (866) 519-9597 or visit www.InlineEd.com