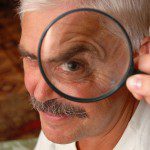 (CFPB – WASHINGTON, D.C.) – Today the Consumer Financial Protection Bureau ordered a Missouri mortgage lender, Fidelity Mortgage Corporation, and its former owner and current president, Mark Figert, to pay $81,076 for funneling illegal kickbacks to a bank in exchange for real estate referrals.
"Kickbacks harm consumers by hampering fair market competition and by unnecessarily increasing the costs of getting a mortgage," said CFPB Director Richard Cordray. "The Consumer Financial Protection Bureau will continue to take action against schemes that steer consumers to lenders through unscrupulous and illegal business practices."
The Bureau charged that Fidelity, a St. Louis-based non-depository mortgage lender, entered into an agreement with a bank in which the bank referred potential borrowers to Fidelity in exchange for kickbacks. The kickbacks were disguised as inflated lease payments for renting office space within the bank. The Real Estate Settlement Procedures Act (RESPA) prohibits giving and receiving kickbacks for referrals of settlement-service business involving federally-related mortgages. When companies pay kickbacks in exchange for referrals, it can hurt competition and inflate real estate settlement costs for consumers, while creating an uneven playing field that puts law-abiding businesses at a disadvantage.
Under the terms of today's consent order, Fidelity and Figert are required to pay back all of the company's proceeds from the unlawfully referred business – a total of $27,076 that will be deposited in the United States Treasury. Additionally, the CFPB is ordering Fidelity and Figert to pay a $54,000 civil penalty to the Bureau.
The Bureau will continue to enforce RESPA's anti-kickback provisions to protect consumers and to deter unlawful activity.
A copy of the Bureau's consent order is available here: http://files.consumerfinance.gov/f/201401_cfpb_consent-order_fidelity.pdf
###
For more information about OnlineEd and their pre-license and continuing education for real estate and mortgage brokers, please visit www.OnlineEd.com. For more information about mortgage-specific products for compliance training, tracking, and management, please visit  https://www.onlineed.com/inlineed.php or contact Joseph Mikkelson at 1.866.519.9597.
This article was published on January 16, 2014. All information contained in this posting is deemed correct and current as of this date, but is not guaranteed by the author. Due to the fluid nature of the subject matter, regulations, requirements, laws, prices and all other information may or may not be correct in the future and should be verified if cited, shared or otherwise republished.