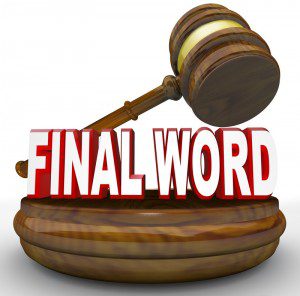 (Jeff Sorg, OnlineEd) –  The US Circuit Court of Appeals, Sixth Circuit, has issued a decision upholding a district court ruling that several defendants in the US and Canada deceived consumers through a telemarketing scheme designed to sell phony mortgage assistance and debt relief programs. The district court's order bars the defendants from working in the debt relief or mortgage assistance industries and enters judgment of $5,706,135 to be used for refunds to injured consumers.
In 2012, the Federal Trade Commission (FTC) filed a complaint against E.M.A Nationwide and other defendants, alleging that since at least 2010 they cold-called thousands of US consumers pitching programs that were to help them pay, reduce, or restructure their mortgage and other debts.
The FTC charged the defendants with violating the Mortgage Assistance Relief Services (MARS) Rule, which prohibits mortgage foreclosure rescue and loan modification services from collecting fees until homeowners have a written offer from their lender or servicer that they deem acceptable.
"The courts decision announced today is a major win for consumers nationwide," said Jessica Rich, Director of the FTC's Bureau of Consumer Protection. "It affirms that marketers can't get away with using misleading sales pitches and then burying 'disclaimers' in lengthy documents given to consumers later."
To summarize it's ruling, the appellate court wrote, "A court need not look past the first contact with a consumer to determine the net impression from that contact, and a court may consider individual advertisements or messages to determine that net impression . . . . Defendants cannot make considerable material misrepresentations to consumers and then bury corrections and disclaimers in subsequent communications . . . Therefore, the district court did not err in granting summary judgement."
The FTC works for consumers to prevent fraudulent, deceptive, and unfair business practices and to provide information the help spot, stop, and avoid them.
###
For more information about OnlineEd and their education for real estate and mortgage brokers, visit www.OnlineEd.com.
This article was published on August 18, 2014. All information contained in this posting is deemed correct and current as of this date, but is not guaranteed by the author and may have been obtained by third-party sources. Due to the fluid nature of the subject matter, regulations, requirements and laws, prices and all other information may or may not be correct in the future and should be verified if cited, shared or otherwise republished.