(Joseph Mikkelson, OnlineEd) – This week, the CFPB made good on the promise that they would be taking action against companies deceptively marketing products to veterans when it slapped NewDay Financial with a $2 million fine for RESPA violations and deceptive acts or practices within its mortgage advertising.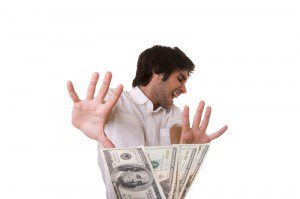 The Maryland-based mortgage company allegedly deceived consumers about being endorsed by a veterans' organization, in addition to active participation in a kickback scheme for referrals.
"NewDay profited from the trust that veterans place in their veteran service organization," said Richard Cordray, CFPB Director. "Veterans, and any consumers getting a mortgage, deserve honest information about lender endorsements."
According to the CFPB, NewDay allegedly sent over 50 million solicitations over the span of three years to members of a veterans' organization, with the title of "exclusive vendor" for the veterans' association. The company claimed this title was based on their high service standards and value, when in fact NewDay had agreed to pay illegal kickbacks to the organization in the form of lead generation fees, and a monthly licensing fee to use the mailing list. The violation was twofold:
NewDay willfully participated in an illegal kickback scheme and,
Failed to disclose its financial relationship with the veterans' organization, despite using language such as "exclusive lender" in its direct mail campaigns.
This didn't come out of the blue; at the top of this article it is mentioned that the CFPB made good on its promise to take action against companies they deem to be "targeting" veterans. In November 2012, CFPB examiners, in conjunction with the FTC, reviewed over 800 randomly sampled advertisements of mortgage credit products and found a number of red flags. The CFPB issued warning letters to dozens of mortgage companies for unfair or deceptive marketing materials that targeted veterans:
CFPB advertising red flags for targeting veterans and service members:
"Suggesting, through the use of a logo very similar to that of the United States Department of Veterans Affairs, the prominent display of a website address that includes the acronym "VA," and the use of language stating "the VA is offering you" the advertised product, that the company is affiliated with a government agency or government-sponsored program
Indicating that specific "fixed" rate is available for a "30 year" loan when, in fact, the rate is for an ARM.
Suggesting that the rate is being offered as part of an "economic stimulus plan" that will expire shortly, despite the VA's loan guarantee programs do not have an expiration date."
Source: CFPB sample letter to mortgage advertisers targeting veterans and servicemembers
If you suspect you or your company has participated or is participating in similar activities, you can use the precedent set by the CFPB's order to take steps now to get back on the path to compliance. Taking these steps and being proactive might save you a similar $2 million fine:
End the deceptive marketing practice. In this case, the deceptive marketing practice was claiming exclusive vendor status based on merit instead of financial relationship, and not disclosing this relationship (licensing a mailing list) with the veterans' organization.
End deceptive endorsement relationships. The CFPB directed that the company terminate its relationship with the veterans' organization. If you suspect a violation, it might be better to just end the relationship and start over.
Cease making payments for referrals. This is an easy one; payments (or conferring anything of value) to another party for referral of settlement business is a violation of the Real Estate Settlement Procedures Act (RESPA) and if you know or suspect the occur within your business, discontinue that practice immediately.
For more information on prohibited advertisements and how to eliminate advertising violations, stay tuned in to your Club-O Newsletter for OnlineEd's upcoming 2015 NMLS SAFE Comprehensive continuing education course, which features a mortgage advertising practices spotlight, and everything else you need to renew your standard 8-hour CE requirement for 2015.
For more information on the CFPB's Unfair, Deceptive and Abusive Acts and Practices (UDAAP) standard, consider integrating OnlineEd's upcoming UDAAP Training course into your compliance training curriculum. For more information and updates regarding this course, contact our compliance division at inlineed@onlineed.com.
###
  This article was published on February 12, 2015. All information contained in this posting is deemed correct and current as of this date, but is not guaranteed by the author and may have been obtained by third-party sources. Due to the fluid nature of the subject matter, regulations, requirements and laws, prices and all other information may or may not be correct in the future and should be verified if cited, shared or otherwise republished.