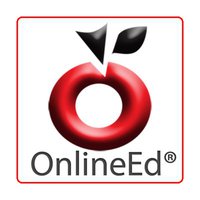 (OnlineEd – Portland, OR) – Try us for absolutely free! No strings or gimmicks:
Click here to sign up for a free 3-hour LARRC course
Oregon real estate licensees are required to take 30 hours of continuing education for Oregon real estate broker license renewal, including a 3 hour "Law and Rule Required Course" (LARRC). When it comes to quality, our courses speak for themselves, and with our 3-hour Law and Rule Required Course available for FREE, why wouldn't you give us a look?

So, why OnlineEd?
We're local! OnlineEd is a NW company based in Portland, OR.

No timers, and no minimum exam score! Learn at your own pace.

Approved by the Oregon Real Estate Agency.

Its a free course that covers the 3 hour "Law and Rule Required Course" topic required by the state of Oregon.

Online, self-paced delivery method lets you take your courses when it works with your schedule.

Compatible with PC, Mac, and mobile devices.
New to OnlineEd? Try Before You Buy!
 Have a free course on us! If you like our style, join our free Club-O customer loyalty program to receive your personal Club-O code, good for 15% off select courses and 10% referral cash back rewards for sharing us with your friends and coworkers.
Want more OnlineEd? Browse Catalog  |  Real Estate Coaching Tips
Oregon Real Estate Continuing Education Guidelines
All real estate licensees must complete at least 30 hours of continuing education during the two-year licensing term. The 30 hours must include the three-hour Law and Rule Required Course (LARRC).
Broker licensees renewing for the first time must complete a 27-hour Broker Advanced Practices (BAP) course, plus LARRC, for a total of 30 hours. Property Manager licensees renewing for the first time are required to take a 27-hour Property Management Advanced Practices (PMAP) course, plus LARRC, for a total of 30 hours. Principal Broker licensees do not have a required first time license renewal course.
Real estate licensees renewing the second time onward can take LARRC and any combination of 27 hours of CE.
OnlineEd® is an Oregon Real Estate Agency Certified Continuing Education Course Provider. Our School Number is 1038.
###
Free offer expires without further notice.
For more information about OnlineEd and their education for real estate brokers, principal brokers, property managers, and mortgage brokers, visit www.OnlineEd.com.
  This article was published on March 9, 2015. All information contained in this posting is deemed correct and current as of this date, but is not guaranteed by the author and may have been obtained by third-party sources. Due to the fluid nature of the subject matter, regulations, requirements and laws, prices and all other information may or may not be correct in the future and should be verified if cited, shared or otherwise republished.