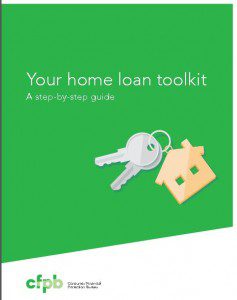 (Jeff Sorg, OnlineEd) – The Consumer Financial Protection Bureau (CFPB) has released a new toolkit to help guide borrowers through the process of shopping for a mortgage. Developed for the CFPB's "Know Before You Owe" mortgage initiative, the kit is designed to help consumers understand and take advantage of the new Loan Estimate and Closing Disclosure forms that mortgage lenders are required to begin providing in August 2015.
"This toolkit is a great resource for consumers navigating the home-buying process, and will help consumers make well-informed decisions about the biggest financial transaction of their life," said CFPB Director Richard Cordray. "The new mortgage disclosure forms coming in August will help consumers comparison shop for mortgages and avoid surprises at the closing table. We are releasing this toolkit well in advance of the effective date to help the mortgage industry come into compliance with the new rules."
Your Home Loan Toolkit (designed for web posting and interactivity) is available for download in .pdf from OnlineEd here: http://r.onlineed.com/4269.pdf
The toolkit is designed to replace the existing HUD booklet that lenders must provide to mortgage applicants. The updated toolkit is designed to be used in connection with the new Loan Estimate and Closing Disclosure forms that will be effective on August 1, 2015. Creditors must provide the toolkit to mortgage applicants as a part of the application process, and other industry participants, including real estate professionals, are encouraged to provide it to potential homebuyers.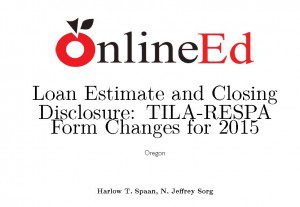 To help spread the word about these new forms and how to use them, online education provider OnlineEd has put together an extensive free course full of information that real estate brokers should know in order to help their clients with the TILA and RESPA disclosure process. This free version of their course is available here.  For Oregon real estate brokers, OnlineEd is also offering a continuing education version of the course that qualifies for 3 continuing education credit hours for real estate license renewal. This version of the course normally sells for $18 but is available now for just a nominal $3 processing fee. This version of the course is available here. Use discount code JeffsBlogRT to get this special $3 CE offer.
###
For more information about OnlineEd and their education for real estate brokers, principal brokers, property managers, and mortgage brokers, visit www.OnlineEd.com.
  This article was published on April 2, 2015. All information contained in this posting is deemed correct and current as of this date, but is not guaranteed by the author and may have been obtained by third-party sources. Due to the fluid nature of the subject matter, regulations, requirements and laws, prices and all other information may or may not be correct in the future and should be verified if cited, shared or otherwise republished.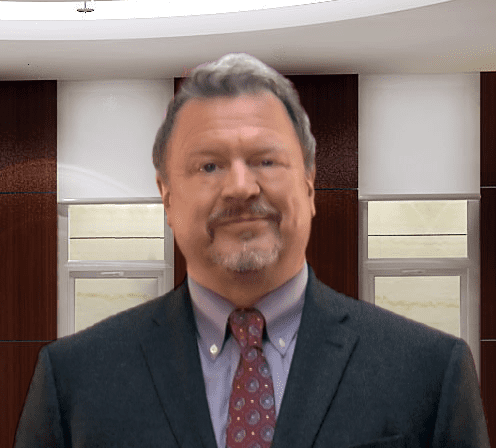 Jeff Sorg is a co-founder of OnlineEd®, an online real estate, mortgage broker, and vocational school founded in 1997, where he also serves as Chief Executive Officer, and School Director. Sorg holds vocational and post-secondary school instructor licenses in several states and has authored numerous real estate continuing education and pre-licensing courses and has been awarded the International Distance Education Certification Center's CDEi Designation for distance education. Memberships include ARELLO (Association of Real Estate License Law Officials), the National Association of REALTORS®, Oregon Association of REALTORS®, and Portland Metro Association of REALTORS®. Awards and service include REALTOR® Emeritus in the National Association, Life Member award in Portland Metro Association and Chairperson of the Oregon Real Estate Forms Committee.
OnlineEd® provides real estate, mortgage broker, insurance, and contractor pre-license, post-license, continuing education, career enhancement, and professional development and designation courses over the Internet.