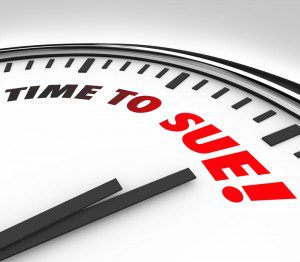 (Jeff Sorg, OnlineEd) –  Quicken Loans, claiming to be the nation's largest Federal Housing Administration (FHA) mortgage lender, has filed suit in Federal District Court against the United States Department of Justice (DOJ) and Department of Housing and Urban Development (HUD). The company claims they were left with no alternative but to take this action after the DOJ demanded Quicken Loans make public admissions that were blatantly false, as well as pay an inexplicable penalty or face legal action.
"After three years of struggling to understand the DOJ's position and methodology that would warrant the country's largest and highest quality FHA lender to make untrue admissions and pay an inexplicable penalty or face public legal action, it is time to ask the court to intervene," said Quicken Loans CEO Bill Emerson. "No threat, including high-profile senseless lawsuits from powerful federal officials, will deter our company and its leadership from doing the right thing. We will stand in defense of our impeccable reputation established by thousands of hard-working ethical team members over our 30-year history."
According to Quicken Loans, they have provided the DOJ with more than 85,000 documents, including 55,000 emails. In addition, the DOJ has conducted hundreds of hours of depositions from numerous Quicken Loans team members. Three years later, the DOJ inquiry has resulted in the threat of a federal lawsuit based on faulty analysis of a miniscule number of cherry picked mortgages from the nearly 250,000 FHA loans the company has closed since 2007.
"It's a shame the DOJ would choose to attack the country's largest and highest quality FHA lender providing government lending for homebuyers and home owners across all 50 states at the very time our nation needs expanded access to credit for middle-class Americans who benefit most from the FHA program."
"The Constitution provides for checks and balances among the three branches of government. We are hopeful and confident that after examining the facts, the judicial branch will exercise their authority to provide just relief from this misuse of power," Emerson concluded.
Morganroth & Morganroth and Goodwin Procter of Washington, DC., is representing Quicken Loans in the Michigan-based suit.
###
For more information about OnlineEd and their education for real estate brokers, principal brokers, property managers, and mortgage brokers, visit www.OnlineEd.com.
  This article was published on April 21, 2015. All information contained in this posting is deemed correct and current as of this date, but is not guaranteed by the author and may have been obtained by third-party sources. Due to the fluid nature of the subject matter, regulations, requirements and laws, prices and all other information may or may not be correct in the future and should be verified if cited, shared or otherwise republished.