NMLS to place a license item on MLO licenses not yet compliant with 2015 Continuing Education (CE)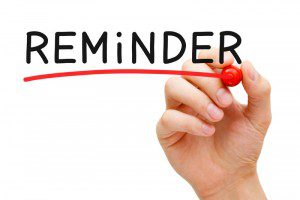 (Jeff Sorg, OnlineEd) – On July 15, 2015, NMLS will place a license item on every state MLO license not yet compliant for Continuing Education (CE) in 2015. The purpose of the license item is to remind individuals that they need to complete CE as a condition to renew their license for 2016. What you need to know:
An MLO and the company account administrator will receive an email regarding the placement of the license item on every license they hold that is not yet compliant for 2015.
The license item does NOT impact a MLO's current license status or the ability to originate loans; it is simply a reminder to complete CE this calendar year.
The e-mail and license item does not have anything to do with any CE that was completed in calendar year 2014 or earlier.
MLOs can see current year requirements and can review previously completed CE by logging in to NMLS and clicking "View Education Record." MLOs can complete their national 8-hour annual CE online for just $47, plus the NMLS $12 credit banking fee by visiting OnlineEd and signing up before July 31, 2015. OnlineEd is NMLS Sponsor ID: 1400327.
###
For more information about OnlineEd and their education for real estate brokers, principal brokers, property managers, and mortgage brokers, visit www.OnlineEd.com.
  This article was published on July 1, 2015. All information contained in this posting is deemed correct and current as of this date, but is not guaranteed by the author and may have been obtained by third-party sources. Due to the fluid nature of the subject matter, regulations, requirements and laws, prices and all other information may or may not be correct in the future and should be verified if cited, shared or otherwise republished.