Homelessness drops 17 percent from January 2015
By Jeff Sorg, OnlineEd Blog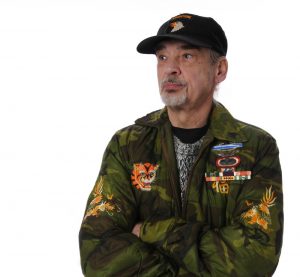 (August 2, 2016) –  The Obama administration announced the number of veterans experiencing homelessness in the United States had been cut nearly in half since 2010. The data revealed a 17 percent decrease in veteran homelessness between January 2015 and January 2016—quadruple the previous year's annual decline—and a 47 percent decrease since 2010.
Through HUD's annual Point-in-Time (PIT) estimate of America's homeless population, communities across the country reported that fewer than 40,000 veterans were experiencing homelessness on a given night in January 2016. The January 2016 estimate found just over 13,000 unsheltered homeless veterans living on their streets, a 56 percent decrease since 2010. View local estimates of veteran homelessness.
This significant progress is a result of the partnership among HUD, VA, USICH, and other federal, state and local partners. These critical partnerships were sparked by the 2010 launch of Opening Doors, the first-ever strategic plan to prevent and end homelessness. The initiative's success among veterans can also be attributed to the effectiveness of the HUD-VA Supportive Housing (HUD-VASH) Program, which combines HUD rental assistance with case management and clinical services provided by the VA. Since 2008, more than 85,000 vouchers have been awarded, and more than 114,000 homeless veterans have been served through the HUD-VASH program.
"We have an absolute duty to ensure those who've worn our nation's uniform have a place to call home," said HUD Secretary Julián Castro. "While we've made remarkable progress toward ending veteran homelessness, we still have work to do to make certain we answer the call of our veterans just as they answered the call of our nation."
###
For more information about OnlineEd and their education for real estate brokers, principal brokers, property managers, and mortgage brokers, visit www.OnlineEd.com.
All information contained in this posting is deemed correct as of the date of publication, but is not guaranteed by the author and may have been obtained from third-party sources. Due to the fluid nature of the subject matter, regulations, requirements and laws, prices and all other information may or may not be correct in the future and should be verified if cited, shared or otherwise republished.
OnlineEd® is a registered Trademark