Applications decreased by 20 percent when compared to August 2017
By Jeff Sorg, OnlineEd Blog
(October 13, 2017)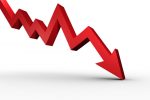 The Mortgage Bankers Association (MBA) Builder Applications Survey (BAS) data for September 2017 shows mortgage applications for new home purchases decreased 7.5 percent when compared to September 2016. Additionally, applications decreased by 20 percent when compared to August 2017. This change does not include any adjustment for typical seasonal patterns.
"Applications for new home purchases were down year over year in large part due the impacts of hurricane activity," said Lynn Fisher, MBA's Vice President of Research and Economics. "In particular monthly applications fell by 37 percent in Florida and 11 percent in Texas, which account for a large share of the applications in the survey."
Conventional loans composed 72.3 percent of loan applications, FHA loans composed 13.9 percent, RHS/USDA loans composed 1.0 percent and VA loans composed 12.7 percent. The average loan size of new homes decreased from $334,940 in August to $334,722 in September.
For additional information on MBA's Builder Applications Survey, please click here.
###
For more information about OnlineEd and their education for real estate brokers, principal brokers, property managers, and mortgage brokers visit www.OnlineEd.com.
All information contained in this posting is deemed correct as of the date of publication, but is not guaranteed by the author and may have been obtained from third-party sources. Due to the fluid nature of the subject matter, regulations, requirements and laws, prices and all other information may or may not be correct in the future and should be verified if cited, shared or otherwise republished.
OnlineEd® is a registered Trademark