How to renew an Oregon estate broker, principal broker, or property manager license with the Oregon Real Estate Agency
By Jeff Sorg, OnlineEd Blog
(December 29, 2017)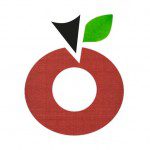 (PORTLAND-OR) OnlineEd – To renew an Oregon real estate license (broker, principal broker, or property manager) the licensee must pay a renewal fee and meet continuing education requirements.
Continuing Education Requirements
30 hours of continuing education are required during the two years preceding license renewal;
At least 3 of the 30 hours must be in a course on recent changes in real estate rule and law, called the Law and Rule Required Course (LARRC);
A licensee renewing a license for the first time must take a Real Estate Board-approved 27-hour course on Broker Advanced Practices and a 3-hour course on recent changes in real estate rule and law (LARRC);
Continuing education courses, along with course objectives, must come from the Real Estate Board approved topics;
Continuing education must be provided by an Oregon Real Estate Agency approved Certified Continuing Education Provider to be eligible. OnlineEd is Certified Education Provider 1038;
The Certified Continuing Education Provider must ensure that persons who teach continuing education courses meet certain instructor qualification requirements; and
As part of the license renewal process, licensees will self-certify that they have met the continuing education requirement for the applicable renewal cycle.
While courses might be delivered by approved providers, it is still the licensee's responsibility to see that the courses meet timing requirements and that the provider can prove the licensee's time in the course to the Agency. This means that online courses must have timers and live lecture courses must have a method in place to verify time spent in attendance. A provider's certificate of completion issued when the provider cannot prove time spent in the course will not be counted if discovered during an agency audit.
Eligible Course Topics
At least 3 of the 30 hours must be from a course on recent changes in real estate rule. The course on the recent rule and law changes is known as Law and Rule Required Course, commonly known by its acronym LARRC ("lark"). The remaining 27 hours of continuing education can come from any of these topics:
Principal broker or property manager record keeping
Principal real estate broker supervision responsibilities
Principal broker or property manager client trust accounts
Agency relationships and responsibilities for brokers, principal brokers, or property managers
Misrepresentation in real estate transactions
Property management
Advertising regulations
Real estate disclosure requirements
Real estate consumer protection
Anti-trust issues in real estate transactions
Commercial real estate
Real estate contracts
Real estate taxation
Real estate property evaluation, appraisal, or valuation
Fair Housing laws or policy
Managing a real estate brokerage
Business ethics
Risk management
Dispute resolution
Real estate finance
Real estate title
Real estate escrows
Real estate development
Condominiums
Subdivisions
Unit owner or homeowner associations
Timeshares
Water rights
Environmental protection issues in real estate
Land use planning, zoning, or other public limitations on use
Real estate economics
Real estate law or regulation
Negotiation
Specifically excluded from eligible continuing education are courses about these topics:
Real estate broker or property manager pre-licensing courses
Examination preparation classes
Sales meetings
Motivational classes or seminars
Time management classes or seminars
Sales and marketing classes or seminars
Psychology classes or seminars
Trade association orientation courses
Courses in standardized computer software programs not specifically related to one of the eligible topics
Courses with content that is specific to another state or jurisdiction
Certified Continuing Education Providers
For continuing education to qualify for license renewal, the education must be delivered by a Certified Continuing Education Provider. To qualify as a Certified Continuing Education Provider, the applicant must be one of the following:
An Oregon Real Estate Agency registered business name. Eligible applicants are a principal real estate broker or real estate property manager who conducts business under a registered business name.
A real estate trade association or a trade association in a related field but not the individual members of those associations. A "real estate trade association" is defined as a local, state, regional, or national organization with members that include real estate licensees.
A "trade association in a related field" means a local, state, regional, or national organization with members including, but not limited to, a certified or registered:
Private career school approved by the REA. A private career school means a school licensed by the Oregon Higher Education Coordinating Commission and approved by the REA to provide the 150-hour real estate license applicant course of study, the 60-hour property manager license applicant course, or both.
Distance-learning provider approved by the REA, which means a person whose course has been certified by the Association of Real Estate License Law Officials (ARELLO).
Appraisers, architects, attorneys, contractors, professional engineers, and tax professionals
A provider who does not meet one of the listed qualifications to become a certified continuing education provider may petition the Real Estate Board for approval. Once approved as a certified continuing education provider, the provider must:
ensure that a course offered is within the scope of one or more of the eligible course topics;
identify to the licensee which course topic the course covers;
ensure that the course meets the minimum length requirement of one credit hour (50 minutes);
assign each course a four-digit number that is unique to that course;
ensure that courses offered will meet the stated learning objective requirements;
ensure that the instructor who teaches a continuing education course meets the applicable instructor qualification requirements;
give each licensee who completes a course a course completion certificate; and
keep records of each course provided for three years.
Online License Renewal
Once the continuing education requirement is met and to renew a real estate license, licensees are required to use the REA's online renewal system known as e-License. Real estate licenses cannot be renewed through the US mail.
During the online renewal, licensees are asked to certify that they have completed their required continuing education requirements. As part of their certification process, licensees will submit the information necessary to complete their renewal that is found on each certificate. Additionally, certificates must be kept by the licensee for three years after the renewal date for which the certificate was used for continuing education credit.
The REA's eLicensing website is: https://orea.elicense.irondata.com
The REA required information to be included on all qualifying continuing education course certificates includes:
the licensee's name and license number;
the REA certified course provider's name and REA provider number;
the course name and identification number. This course identification number is a four-digit provider number assigned by REA, followed by the 4-digit course number assigned by the provider and registered with the REA;
the date, location, and length of time assigned to the course;
the eligible course topics covered, or whether the course is the three-hour Law and Rule Required Course, the Property Manager or Broker Advanced Practices Course, or the Brokerage Administration and Sales Supervision course; and
the name of the instructor.
Click here visit a list of approved continuing education courses.
Click here to enroll in the FREE 3-hour approved Law and Rule Required Course, LARRC.
OnlineEd® is an Oregon Real Estate Agency Certified Continuing Education Course Provider No. 1038.
###
For more information about OnlineEd and their education for real estate brokers, principal brokers, property managers, and mortgage brokers visit www.OnlineEd.com.
All information contained in this posting is deemed correct as of the date of publication, but is not guaranteed by the author and may have been obtained from third-party sources. Due to the fluid nature of the subject matter, regulations, requirements and laws, prices and all other information may or may not be correct in the future and should be verified if cited, shared or otherwise republished.
OnlineEd® is a registered Trademark