The typical price increase for homes that sold above the listed price was 3.1 percent
By Jeff Sorg, OnlineEd Blog
(January 12, 2018)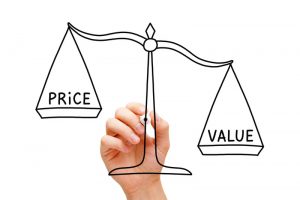 (SEATTLE, Jan. 11, 2018 /PRNewswire/) — Buyers paid more than the asking price in nearly one quarter (24 percent) of U.S. home sales in 2017, netting sellers an additional $7,000 each. Five years ago, 17.8 percent of final sale prices were higher than the asking price, according to a new Zillow® analysis.
Over the past year the American housing market has been struck by the combination of strong demand and limited supply. Young adult renters are increasingly feeling confident enough to buy, but they are entering a market with very few homes for sale, as inventory has been steadily declining for almost three years. Low-interest rates have buoyed buyers' budgets, raising the limits on what they can afford – and may be willing – to pay.
Homes sell quickly in such a competitive market, with the typical U.S. home selling in 80 days, including the time it takes to close on the sale. In San Jose, San Francisco and Seattle, the average home sells in less than 50 days. Fierce competition means buyers may not win a home on their first offer. The typical buyer spends more than four months home shopping and has to make multiple offers before an offer is accepted, according to the 2017 Zillow Group Consumer Housing Trends Report.
"Low-interest rates and strong labor markets with high-paying jobs have allowed home buyers in some of the country's priciest housing markets to bid well over asking price," said Zillow Senior Economist Aaron Terrazas. "In the booming tech capitals of the California Bay Area and Pacific Northwest, paying above list price is now the norm. In the face of historically tight inventory, buyers have had to be more aggressive in their offers. We don't expect this inventory crunch to ease meaningfully in 2018, meaning buyers will be facing many of the same struggles this year."
In San Jose, Calif., San Francisco, Salt Lake City and Seattle, more than half of all homes sold last year went for above the list price. The average home sold above list in San Jose netted sellers an additional $62,000, the largest difference between list and sale price of the metros analyzed.
Over the past five years, Seattle saw the greatest increase in the share of sales that were above the asking price, from 20 percent of home sales in 2012 to 52 percent of sales in 2017. The amount over asking price grew as well, from 2.5 percent to 5.3 percent above the listed price.
Miami homes were least likely to sell for more than the listed price last year, followed by Virginia Beach and New Orleans.
Metropolitan Area
Share of Sales
Above List
Price – 2012
Share Of Sales
Above List
Price – 2017
Median Amount
Paid Over List
Price – 2017 (%)
Median Amount
Paid Over List
Price – 2017 ($)
United States
17.8%
24.1%
3.1%
$7,000
New York / Northern
New Jersey
6.8%
20.2%
3.3%
$12,000
Los Angeles, CA
27.0%
37.5%
2.6%
$14,100
Chicago, IL
13.1%
18.5%
2.6%
$5,100
Dallas, TX
35.0%
38.9%
5.7%
$12,023
Philadelphia, PA
6.1%
16.8%
2.4%
$5,100
Houston, TX
27.2%
32.6%
5.0%
$9,796
Washington, DC
18.8%
25.4%
1.9%
$6,100
Miami, FL
19.0%
11.8%
4.2%
$9,100
Atlanta, GA
19.3%
19.6%
2.4%
$5,000
Boston, MA
13.4%
40.6%
3.7%
$15,001
San Francisco, CA
43.0%
64.5%
6.0%
$41,000
Detroit, MI
22.6%
24.0%
2.8%
$5,000
Riverside, CA
32.8%
28.8%
1.8%
$5,100
Phoenix, AZ
29.0%
16.0%
1.8%
$3,600
Seattle, WA
20.3%
52.4%
5.3%
$20,100
Minneapolis, MN
16.3%
35.3%
3.0%
$6,100
San Diego, CA
24.4%
32.1%
2.1%
$10,100
Saint Louis, MO
13.5%
26.2%
4.3%
$6,748
Tampa, FL
13.5%
15.6%
2.7%
$5,000
Baltimore, MD
10.0%
19.5%
2.2%
$5,100
Denver, CO
17.9%
39.5%
2.9%
$10,000
Pittsburgh, PA
7.6%
13.7%
2.7%
$4,100
Portland, OR
19.6%
41.0%
3.1%
$10,100
Charlotte, NC
9.4%
27.0%
2.7%
$5,000
Sacramento, CA
34.6%
41.2%
2.5%
$9,000
San Antonio, TX
38.9%
42.2%
5.8%
$10,913
Orlando, FL
22.3%
16.9%
2.6%
$5,000
Cincinnati, OH
9.3%
16.4%
2.3%
$3,500
Cleveland, OH
8.6%
18.8%
3.2%
$4,300
Kansas City, MO
31.5%
37.8%
4.4%
$7,500
Las Vegas, NV
31.4%
25.4%
2.2%
$5,000
Columbus, OH
10.1%
32.9%
3.0%
$5,100
Indianapolis, IN
34.5%
24.4%
4.1%
$5,846
San Jose, CA
49.1%
68.5%
6.8%
$62,000
Austin, TX
36.3%
32.7%
6.3%
$15,311
Zillow is a registered trademark of Zillow, Inc.
SOURCE Zillow
###
For more information about OnlineEd and their education for real estate brokers, principal brokers, property managers, and mortgage brokers visit www.OnlineEd.com.
All information contained in this posting is deemed correct as of the date of publication, but is not guaranteed by the author and may have been obtained from third-party sources. Due to the fluid nature of the subject matter, regulations, requirements and laws, prices and all other information may or may not be correct in the future and should be verified if cited, shared or otherwise republished.
OnlineEd® is a registered Trademark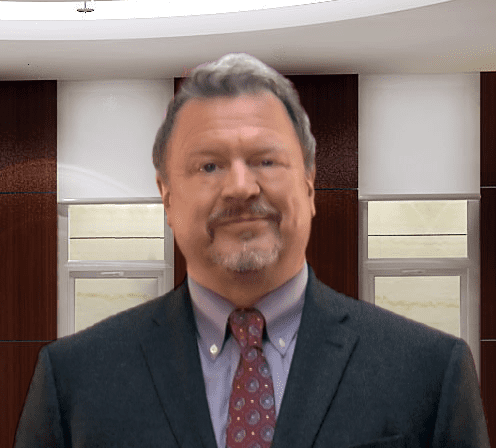 Jeff Sorg is a co-founder of OnlineEd®, an online real estate, mortgage broker, and vocational school founded in 1997, where he also serves as Chief Executive Officer, and School Director. Sorg holds vocational and post-secondary school instructor licenses in several states and has authored numerous real estate continuing education and pre-licensing courses and has been awarded the International Distance Education Certification Center's CDEi Designation for distance education. Memberships include ARELLO (Association of Real Estate License Law Officials), the National Association of REALTORS®, Oregon Association of REALTORS®, and Portland Metro Association of REALTORS®. Awards and service include REALTOR® Emeritus in the National Association, Life Member award in Portland Metro Association and Chairperson of the Oregon Real Estate Forms Committee.
OnlineEd® provides real estate, mortgage broker, insurance, and contractor pre-license, post-license, continuing education, career enhancement, and professional development and designation courses over the Internet.