Waterfront home price premium drops 18% since 2012
By Jeff Sorg, OnlineEd Blog
(July 20, 2018)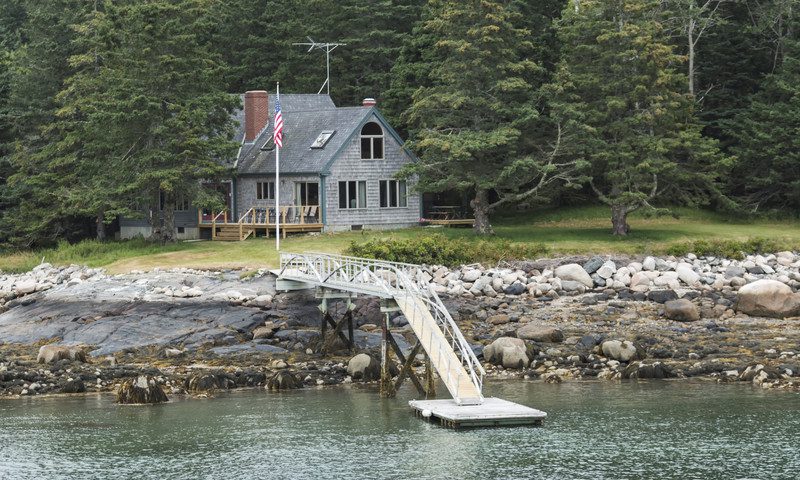 (SEATTLE) PRNewswire- The premium for living on the water isn't as high it used to be. Homes along the water sold for a 36 percent premium in the first quarter of 2018, according to a new Zillow® analysis. The extra cost for waterfront living is at its lowest level since the second quarter of 2002, and below the average premium since 1996 of 41 percent.
Across the country, waterfront homes tend to have higher prices than similar homes in the same area, but the gap has closed over the past several years. The typical U.S. home has more than recovered from the recession, but waterfront homes have not.
Zillow defines waterfront homes as those where the homeowner can get to the water's edge, whether it is a lake, river, or ocean, without leaving their property. This analysis compares sale prices for waterfront homes with homes in the same metro that have similar physical features, but do not have waterfront access.
"Buyers are willing to pay extra for features that add a unique benefit to a home, and being right on the water's edge is one of them," said Zillow Senior Economist Aaron Terrazas. "These homes are relatively rare, making up only a small portion of the housing market, and that scarcity keeps prices high. With inventory as low as it is, buyers are spending more just to get into the market, which has narrowed the gap somewhat between waterfront homes and inland homes. Still, having waterfront access is incredibly appealing for many buyers, and even as environmental risk factors like rising sea levels and storm surges gain more attention and make some buyers more cautious in the homes they consider, the premium for waterfront homes is likely to endure."
Markets with the Highest Premium for Waterfront Living
Metro
Median Value of a
Waterfront Home
Average Sales Premium
for Waterfront Homes
Since 1996
Share of Homes that
are Waterfront
Homes
Jacksonville, Fla.
$ 633,700
72%
0.27%
Cleveland, Ohio
$ 463,100
68%
0.12%
Denver, Colo.
$ 843,100
52%
0.04%
Baltimore, Md.
$ 361,300
52%
0.04%
Milwaukee, Wisc.
$ 569,800
50%
0.32%
Waterfront properties are most valuable in Los Angeles, where the typical home on the water is worth $2,018,200. In three other West Coast markets – San Francisco, Seattle, and San Diego – the median value of a waterfront home is also above $1 million.
Buyers looking for a waterfront home will have the most options in Miami, where 5.9 percent of all homes offer waterfront living.
Metropolitan Area
Median Value of
Waterfront Home
Average Sales Premium
for Waterfront Homes
Sold Since 1996 (%)
Share of Homes
That Are
Waterfront Homes
United States
$ 426,300
41
0.47%
Atlanta
$ 644,800
34
0.08%
Austin
$ 572,500
42
0.16%
Baltimore
$ 361,300
52
0.04%
Boston
$ 463,700
11
0.06%
Charlotte
$ 697,600
41
1.03%
Chicago
$ 279,000
21
0.21%
Cincinnati
$ 166,600
5
0.04%
Cleveland
$ 463,100
68
0.12%
Columbus
$ 372,300
41
0.10%
Dallas-Fort Worth
$ 410,300
41
0.08%
Denver
$ 843,100
52
0.04%
Houston
$ 364,000
35
0.30%
Indianapolis
$ 493,000
42
0.16%
Jacksonville
$ 633,700
72
0.27%
Kansas City
$ 379,000
31
0.09%
Los Angeles-Long Beach-
Anaheim
$ 2,018,200
14
0.05%
Memphis
$ 398,300
6
0.08%
Miami-Fort Lauderdale
$ 369,300
38
5.86%
Milwaukee
$ 569,800
50
0.32%
Minneapolis-St. Paul
$ 483,500
32
0.13%
Nashville
$ 381,300
22
0.08%
New York / Northern New
Jersey
$ 665,700
26
0.18%
Orlando
$ 357,600
27
0.70%
Philadelphia
$ 185,400
9
0.03%
Phoenix
$ 413,600
29
0.11%
Pittsburgh
$ 153,300
-11
0.04%
Portland
$ 625,900
24
0.22%
Riverside
$ 446,200
25
0.38%
Sacramento
$ 763,100
47
0.35%
San Diego
$ 1,014,800
27
0.72%
San Francisco
$ 1,175,000
8
0.48%
Seattle
$ 1,024,300
47
0.66%
Tampa
$ 496,200
39
3.31%
Virginia Beach
$ 487,700
36
0.97%
Washington, D.C.
$ 469,500
30
0.13%
Zillow is a registered trademark of Zillow, Inc.
###
OnlineEd blog postings are the personal opinion of the author and not intended as legal or other professional advice. Be sure to consult the appropriate party when professional advice is needed.
For more information about OnlineEd and their education for real estate brokers, principal brokers, property managers, and mortgage brokers visit www.OnlineEd.com.
All information contained in this posting is deemed correct as of the date of publication, but is not guaranteed by the author and may have been obtained from third-party sources. Due to the fluid nature of the subject matter, regulations, requirements and laws, prices and all other information may or may not be correct in the future and should be verified if cited, shared or otherwise republished.
OnlineEd® is a registered Trademark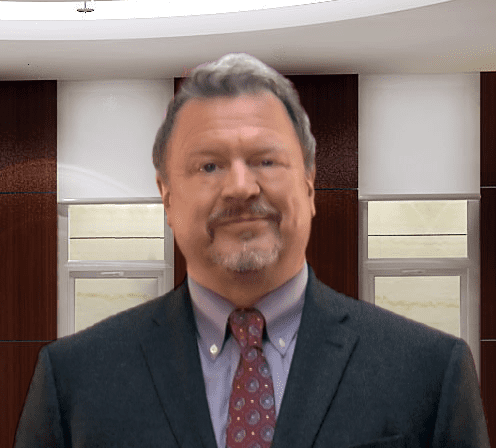 Jeff Sorg is a co-founder of OnlineEd®, an online real estate, mortgage broker, and vocational school founded in 1997, where he also serves as Chief Executive Officer, and School Director. Sorg holds vocational and post-secondary school instructor licenses in several states and has authored numerous real estate continuing education and pre-licensing courses and has been awarded the International Distance Education Certification Center's CDEi Designation for distance education. Memberships include ARELLO (Association of Real Estate License Law Officials), the National Association of REALTORS®, Oregon Association of REALTORS®, and Portland Metro Association of REALTORS®. Awards and service include REALTOR® Emeritus in the National Association, Life Member award in Portland Metro Association and Chairperson of the Oregon Real Estate Forms Committee.
OnlineEd® provides real estate, mortgage broker, insurance, and contractor pre-license, post-license, continuing education, career enhancement, and professional development and designation courses over the Internet.