Class action lawsuit claims real estate broker franchisors and National Association of Realtors
 

conspire to require home sellers to pay buyer broker fees

By Jeff Sorg, OnlineEd Blog

(May 23, 2019)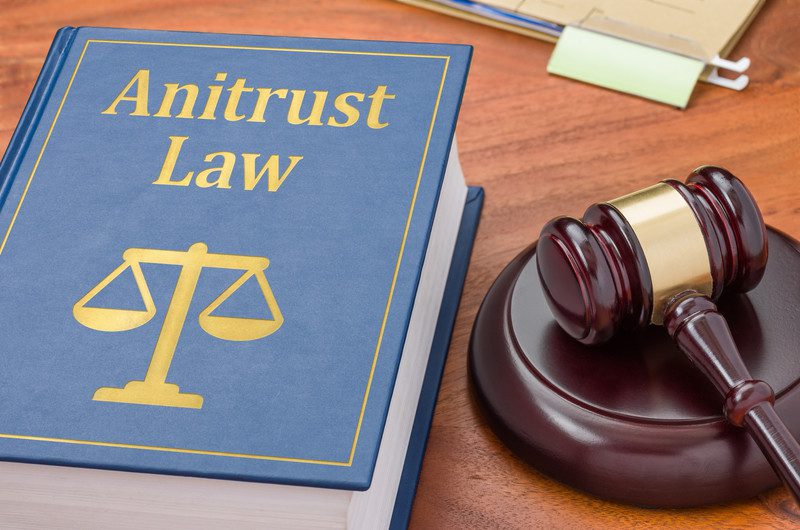 CHICAGO (May 18, 2019) – The National Association of REALTORS® (NAR) moved to dismiss the Moehrl v. NAR lawsuit on the basis that the complaint misrepresents NAR rules for the operation of Multiple Listing Services (MLSs), which have long been recognized by the courts across the country as protecting consumers and creating competitive, efficient markets that benefit home buyers and sellers. The filing was made in federal court in Chicago.
"In today's complex real estate environment, REALTORS® and Multiple Listing Services promote a pro-consumer, pro-competitive market for home buyers and sellers, contrary to the baseless claims of these class action attorneys," said John Smaby, President of NAR. "Our filing today shows the lawsuit is wrong on the facts, wrong on the economics and wrong on the law."
NAR's brief points out that, as the centerpiece of their case, the seven class action law firms who represent one plaintiff have resorted to fundamentally mischaracterizing NAR's rules. That mischaracterization, according to the NAR's filing, led the class action attorneys to "dream up" purportedly anticompetitive rules that simply do not exist in NAR's Handbook or Code of Ethics. In reality, NAR rules specifically direct listing brokers to determine – in consultation with their clients – the amount of compensation to offer buyers' brokers in connection with their MLS listings. Furthermore, under NAR rules, a buyer's broker is free to negotiate a commission from the listing broker that is different from what appears in the MLS listing. Neither NAR nor any MLS has any say in setting broker commissions.
Ultimately, these rules create a system of highly competitive markets where consumers receive superior service.
Beyond misreading the facts, NAR's filing to dismiss demonstrates the shaky legal grounds of the plaintiff's case, pointing out that the lawsuit disregards legal precedents that have upheld the pro-competitive benefits represented by the MLS system. For example, past court rulings have noted that NAR rules provide a more transparent marketplace, and encourage REALTORS® to share listing information and cooperate in the sale of real estate.
In fact, when considering the structure of commission payments, NAR's filing notes that listing brokers' offers of commission to buyers' brokers on MLSs has been shown to actually increase the number of potential buyers. "When a seller elects to permit their brokers to pay compensation to the buyer's broker, it frees up buyer cash thereby potentially increasing the number of buyers able to bid for that home and the amount of funds available for the purchase price," the filing states.
"The MLS system is designed to create competitive markets to facilitate the sale of residential property in a way that benefits both buyers and sellers," said Smaby.
Contrary to the career class action attorneys' manufactured rules and claims, the plaintiff's transaction was subject to the same rules as all transactions facilitated via an MLS: commissions are agreed upon up front by the seller and listing broker – independent of NAR – and commissions are negotiable. These rules have been proven to promote competition and ensure that brokers act in the best interests of their clients.
On the basis of these fundamental arguments that refute the plaintiff's allegations and reading of legal precedent, as well as a failure to demonstrate harm, NAR is seeking to dismiss the lawsuit "with prejudice."
[Source – NAR Press Release]
DEFENDANT:
The National Association of Realtors, Realogy Holdings Corp., HomeServices of America Inc., RE/MAX Holdings Inc., Keller Williams Realty Inc.
CASE NUMBER:
1:19-cv-01610
COURT:
U.S. District Court for the Northern District of Illinois
The National Association of REALTORS® is America's largest trade association, representing more than 1.3 million members involved in all aspects of the residential and commercial real estate industries
###
OnlineEd blog postings are the opinion of the author and not intended as legal or other professional advice. Be sure to consult the appropriate party when professional advice is needed.
For more information about OnlineEd and their education for real estate brokers, principal brokers, property managers, and mortgage brokers visit www.OnlineEd.com.
All information contained in this posting is deemed correct as of the date of publication, but is not guaranteed by the author and may have been obtained from third-party sources. Due to the fluid nature of the subject matter, regulations, requirements and laws, prices and all other information may or may not be correct in the future and should be verified if cited, shared or otherwise republished.
OnlineEd® is a registered Trademark