" . . . this should be in the form of a joint seller/buyer instruction to escrow; let them do the job they are paid to do."
By Jeff Sorg, OnlineEd Blog
(August 14, 2019)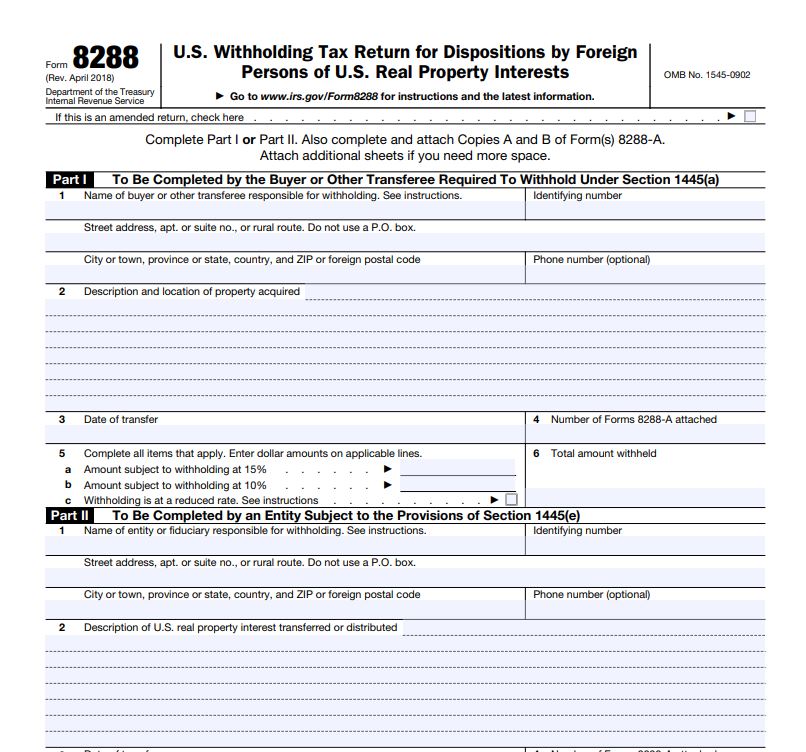 (PORTLAND, Ore.) Jeff Sorg – The disposition of a U.S. real property interest by a foreign person is subject to the Foreign Investment in Real Property Tax Act of 1980 (FIRPTA) income tax withholding. FIRPTA authorized the United States to tax foreign persons on dispositions of U.S. real property interests.
In most cases, the buyer is the withholding agent. This means the buyer must find out if the seller is a foreign person. If a seller is a foreign person and the buyer fails to withhold, the buyer may be held liable for the tax. Additionally, according to an article from CRES Insurance, if the broker involved knows the seller's citizenship or residency status or knows the seller misrepresented their status and fails to disclose it, offers to investigate the seller's status and fails to discover the truth, or fails to advise the buyer of the withholding obligation, then the broker can face liability.
So, what's the broker to do? Here's how Phil Querin, Querin Law, LLC, answers this question in his article, Why Oregon Realtors® Should Get Out Of The FIRPTA Business, recently published in Managing Broker Monthly: "Oregon Realtors® have no business doing something escrow should be doing when a real estate transaction is first opened: Immediately get the Certificate of Non-Foreign Status signed by the seller. And at the time of closing, it [escrow] should provide a declaration to the buyer that it is holding that document and will do so for the required period of time. How difficult is that? Realtors® should not want their fingerprints on the Certificate. And to be absolutely safe, this should be in the form of a joint seller/buyer instruction to escrow; let them do the job they are paid to do."
Querin goes on to say, "In short, Oregon title/escrow companies are the obvious entities to serve as Qualified Substitutes. And if truth be told, many – if not all of them – have required sellers to sign a Certificate for every transaction they close, regardless of whether they are "foreign persons". What they haven't been doing, at least until now, is "formally" acting as the Qualified Substitute, and providing every buyer with a declaration that they are holding the seller's Certificate and will do so for the next five years." [Read Querin's entire article]
A withholding obligation is generally imposed on the buyer or other transferees (withholding agent) when a U.S. real property interest is acquired from a foreign person. The withholding obligation also applies to foreign and domestic corporations, qualified investment entities, and the fiduciary of certain trusts and estates. To avoid liability, real estate brokers should not offer to investigate the seller's status and should always be sure to advise their clients of this withholding obligation.  Finally, the brokers involved should make sure the escrow company handling their transactions agrees to act as a Qualified Substitute and to keep all necessary records for the required period. In your selected escrow company won't act as a Qualified Substitute, then find another escrow company.
###
OnlineEd blog postings are the opinion of the author and not intended as legal or other professional advice. Be sure to consult the appropriate party when professional advice is needed.
Excerpts from articles not originating with Jeff Sorg are reprinted with permission; remain the sole property of the author; no permission to reprint is given or implied.
For more information about OnlineEd and their education for real estate brokers, principal brokers, property managers, and mortgage brokers visit www.OnlineEd.com.
Information contained in this posting is deemed correct as of the date of publication, but is not guaranteed by the author and may have been obtained from third-party sources. Due to the fluid nature of the subject matter, regulations, requirements and laws, prices and all other information may or may not be correct in the future and should be verified if cited, shared or otherwise republished.
OnlineEd® is a registered Trademark