Escrow is a legal arrangement for the delivery of documents or funds to a neutral third party to be held until a particular event happens
By Jeff Sorg, OnlineEd Blog
(September 17, 2020)
Escrow is very important to real estate, but it is not unique to real estate. Escrow is used in many non-real estate transactions, ranging from holding funds in an account pending the release or delivery of goods in daily commerce to holding funds or documents pending the settlement of a legal proceeding. So what is escrow? Escrow is a legal arrangement for delivering documents or funds to a neutral third party, to be held until a particular event happens or condition is performed. Once the event or condition happens, the subsequent release of those documents or funds to another party will occur.
In the real estate business, escrow, in its most basic form, is delivering the deed by the property seller to a neutral third party who will hold it until the buyer deposits the full amount of the purchase price. When escrow has collected the deed and funds, and the closing date arrives, escrow will deliver the deed to the buyer, and the sale proceeds to the seller.
Escrow is depositing funds, documents, and other instruments by a buyer or seller, or a borrower or lender, with an impartial third party for delivery on completion of the terms of the escrow instructions. The escrow agent acts only on written instructions from the transaction principals, and also serves as a custodian for the funds and documents. Escrow is also a kind of clearinghouse to collect and make payments of all demands, and an agency to perform the clerical details to settle the accounts between the parties.
Because a party completes the responsibility for handling the funds and documents with no interest in either, escrow also ensures property ownership transfers happen fairly, impartially, and with minimum risk to either the buyer or seller. Escrow should be used whenever a third party is needed to ensure impartiality or to hold funds and documents safely until all the contract requirements of each party have been fulfilled or agreed to.
The key to the escrow process is neutrality. The escrow company should be agreed upon between the clients. Still, in reality, the real estate agents like to entrust their transactions to escrow officers with whom they have become familiar and trust to do an efficient job. A trusted escrow officer is one that can take a tremendous burden off the busy real estate agent. Real estate agents also feel obligated to give business to the escrow company that provides them with property research information and other useful information and tools. Nevertheless, licensees should remember that in the relationship between the licensee and the escrow officer, the escrow officer must always be independent and neutral.
The Real Estate Settlement Procedures Act (RESPA) of 1974 is a federal law that affects how closing is handled in most residential transactions. The main goals of the act are to provide borrowers with information about closing costs, to allow consumers to become better shoppers of settlement services, and to eliminate kickbacks and referral fees that increase the cost of settlement for the consumer.
###
OnlineEd® is a Registered Trademark. For more information about OnlineEd and their education for real estate brokers, principal brokers, property managers, and mortgage brokers, visit www.OnlineEd.com.
OnlineEd blog postings are the opinion of the author. Nothing posted in this or any other article is intended as legal or any other type of professional advice. Be sure to consult an appropriate professional when professional advice is needed. Excerpts from articles not originating with Jeff Sorg/OnlineEd are reprinted with permission; remain the sole property of the author; no permission to reprint articles or portions thereof not arising from this blog but reprinted here is given or implied. Information in this posting is deemed correct as of the date of publication. Still, it is not guaranteed by the author to be accurate, or information may have been obtained from third-party sources and cannot be further verified for correctness. Due to the fluid nature of the subject matter, regulations, requirements and laws, prices, and all other information may or may not be correct in the future and should be verified.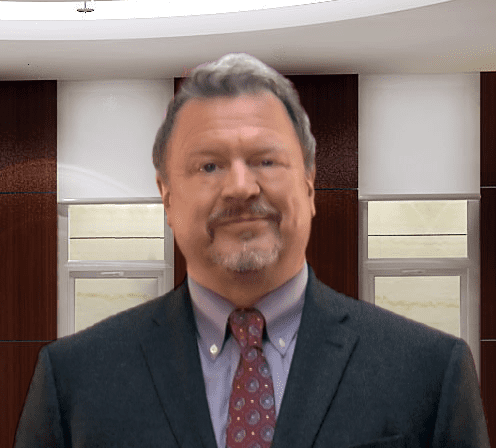 Jeff Sorg is a co-founder of OnlineEd®, an online real estate, mortgage broker, and vocational school founded in 1997, where he also serves as Chief Executive Officer, and School Director. Sorg holds vocational and post-secondary school instructor licenses in several states and has authored numerous real estate continuing education and pre-licensing courses and has been awarded the International Distance Education Certification Center's CDEi Designation for distance education. Memberships include ARELLO (Association of Real Estate License Law Officials), the National Association of REALTORS®, Oregon Association of REALTORS®, and Portland Metro Association of REALTORS®. Awards and service include REALTOR® Emeritus in the National Association, Life Member award in Portland Metro Association and Chairperson of the Oregon Real Estate Forms Committee.
OnlineEd® provides real estate, mortgage broker, insurance, and contractor pre-license, post-license, continuing education, career enhancement, and professional development and designation courses over the Internet.