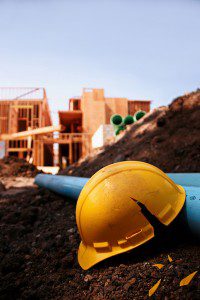 (Jeff Sorg, OnlineEd – Portland, OR) Anyone who advertises, works, or bids as a home inspector is required to be certified by the Oregon Construction Contractors Board ("CCB") as a home inspector.
Any individual who, for a fee, inspects and delivers a report on the overall physical condition of a residential structure is considered to be a home inspector. A home inspector inspects more than one structural component. These components include:
Exterior of the structure
Roofing
Plumbing
Electrical
Insulation
Ventilation
Interior of the structure
Heating
Central air conditioning
 Built-in appliances
The following do not need to be certified as home inspectors in Oregon:
Individuals who inspect only one structural component, such as a roof, lead-based paint, plumbing, siding, etc.;
Individuals who do not inspect and provide a report on the "overall" condition of a residential structure, such as wood destroying organism, pest, mold and dry rot inspectors;
Individuals who are not home inspectors;
Individuals licensed as a general contractor each year during the period from January 1, 1991 through August 11, 1997;
Appraisers acting within the scope of their license;
Individuals working for a governmental agency as a code compliance inspector; and
Pesticide operators licensed by the Oregon Department of Agriculture, when not conducting  inspections for wood destroying organisms for the purchase or sale of real estate.
The first step to becoming a home inspector is to complete a Qualification Test Application and attach proof of eligibility using the CCB's Qualifying Point Documentation. These two forms, along with payment of the $50 application fee will be used to determine if the applicant is qualified to become certified. If the applicant is qualified, the CCB will mail the applicant a qualification letter and study guide. After studying the guide, the applicant will need to pass a test. To request to take the test, the applicant must return a copy of the qualification letter, the $50 test fee and choose a testing site. To become certified, the applicant must pass all five sections of the test with a score of at least 75%and submit the $150 certification fee to the CCB. Once the fee is received, the CCB will issue the applicant's certification and official pocket card.
Once the applicant gets certified, the applicant must also be the owner or an employee of a CCB licensed business to practice home inspections. Generally, a home inspection business also needs a contractor license from the Oregon CCB. In Oregon, a home inspection business is defined as one or more owners or one or more employees who are home inspectors. If a home inspector is a sole proprietor, then the home inspector and the home inspection business are one and that same. To find out what is required to become an Oregon Contractors Construction Board licensed contractor, please read this article.
###
OnlineEd® is an Oregon CCB approved course provider. For information about our course, please visit:  www.OnlineEd.com For more information about OnlineEd, visit us at www.OnlineEd.com or give us a call, toll-free, at 866.519.9597