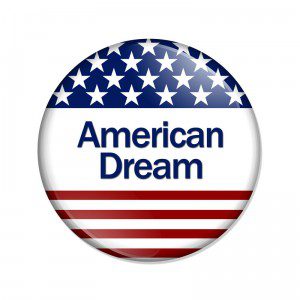 (Jeff Sorg, OnlineEd) –  According to the latest COUNTRY Financial Security Index® survey, 89 percent of Americans feel that buying a home is an important part of achieving the American Dream and remains a highly desirable goal. Sixty-four percent believe owning a home is an attainable goal for the typical middle-income family, which is an increase from 2013 when just 41 percent saw home ownership as an attainable goal.
Those not owning a home cite financial limitations as their biggest barriers. Fourteen percent say low credit score is their primary obstacle; 13 percent say it's a lack of down payment; and 12 percent say the price of homes is their primary problem.
Most homeowners still view their home as stability for their financial future, with 78% listing their home as their most important or somewhat most important asset when it comes to retirement.
The report, however, does expose a generational divide. Those ages 30-39 and 50-65 are more likely to say owning a home is not an attainable goal for a middle-income family.
"While nearly everyone pictures a home as the American Dream, reality often looks different," said Joe Buhrmann, manager of financial security support ah COUNTRY Financial. "Younger Americans are more likely to reject the idea of home ownership. Yet, the financial challenges of buying a home can affect those of any age. If home ownership is your future, it's vital to begin planning and saving as soon as possible."
###
  This article was published on September 17, 2014. All information contained in this posting is deemed correct and current as of this date, but is not guaranteed by the author and may have been obtained by third-party sources. Due to the fluid nature of the subject matter, regulations, requirements and laws, prices and all other information may or may not be correct in the future and should be verified if cited, shared or otherwise republished.
For more information about OnlineEd and their education for real estate and mortgage brokers, visit www.OnlineEd.com.