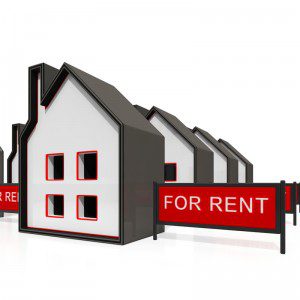 If you qualify for a property manager license, then you must complete these steps to licensing
By Jeff Sorg, OnlineEd Blog
(December 8, 2015) – A property manager licensee can engage in the management of rental real estate as defined in ORS 696.010 individually, with principal brokers, or with other property managers. Here's how to qualify for an Oregon property manager license:
You must
Be 18 years old, or
Have a high school diploma, GED or international equivalent.
If you qualify above, then you must complete these steps, but not necessarily in this order:
Enroll in the OnlineEd Property Manager Pre-License course. OnlineEd is an Oregon Real Estate Agency-approved real estate school;
Complete a Real Estate License Application in eLicense, the Agency's online license management system. When the application is processed, you will receive an applicant ID number;
Pay the $230 license application fee in eLicense;
Provide your applicant ID number and your full name to your real estate school;
Complete the required 60-hour pre-license education;
Register and pay for property manager license exam through PSI;
Pass the property manager license exam;*
Submit fingerprints for background check while at PSI testing center;*then
Once your background check has cleared, choose to work for a principal broker, another property manager or on your own.
If you work for a principal broker:
Your new principal broker or property manager must log in to eLicense and associate you with the business.
If you work on your own:
You may work under your licensed name or under a registered business name (a name that is not your licensed name).
To work under your licensed name, log in to eLicense and select "Operate Under my Own License" and complete the process online.
To work under a registered business name, log in to eLicense and select "Registered Business Name Application," complete the online application, and pay the application fee.
Once you have completed the requirements, the Oregon Real Estate Agency will issue your license. *Please note: License exam scores and background check clearances are each good for one year. The Agency can only issue a license while the scores and background check clearance are valid.
###
For more information about OnlineEd and their education for real estate and mortgage brokers, visit www.OnlineEd.com.
  This article was published on October 30, 2014. All information contained in this posting is deemed correct and current as of this date, but is not guaranteed by the author and may have been obtained by third-party sources. Due to the fluid nature of the subject matter, regulations, requirements and laws, prices and all other information may or may not be correct in the future and should be verified if cited, shared or otherwise republished.