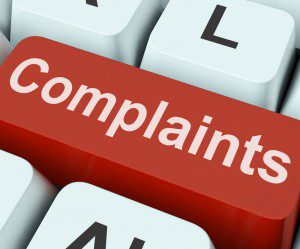 (Jeff Sorg, OnlineEd) – The CFPB has announced a policy to empower consumers to publicly post their complaints about consumer financial products and services.  When consumers submit a complaint to the CFPB, they now have the option to share their experience with the public via the Consumer Complaint Database.
"Consumer narratives shed light on the full consumer perspective behind a complaint," said CFPB Director Richard Cordray. "Narratives humanize the problems consumers face in the marketplace. Today's policy will serve to empower consumers by helping them make informed decisions and helping track trends in the consumer financial market."
As of March 2015, the CFPB says it has handled 558,800 complaints, with mortgages and debt collection being the most frequent.
 ###
For more information about OnlineEd and their education for real estate brokers, principal brokers, property managers, and mortgage brokers, visit www.OnlineEd.com.
  This article was published on March 20, 2015. All information contained in this posting is deemed correct and current as of this date, but is not guaranteed by the author and may have been obtained by third-party sources. Due to the fluid nature of the subject matter, regulations, requirements and laws, prices and all other information may or may not be correct in the future and should be verified if cited, shared or otherwise republished.